Keyword: food security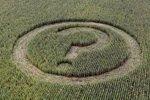 Glenn Ashton - The recent sharp increases in food prices around the world have resulted in a siren call from the pro-biotech cheer-leaders that genetically modified (GM) crops must be more widely adopted if we are to reduce food prices and increase the availability of food for a burgeoning global population. News stories have abounded since food prices spiked hailing the benefits of GM technology being able to feed us all. Although most of these stories emanate directly from public relations sources, they...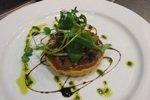 Fazila Farouk - Nouveau environmentalists and the super rich are queuing up to fill their hybrid cars with ethanol blends. Agribusiness is selling its corn to the highest bidder while many millions around the world are being deprived of the right to eat. It doesn't seem to matter much that the production of corn-based ethanol releases more carbon dioxide into the atmosphere than is actually gained by burning it as a fuel. In today's world, the market dictates whether you eat grain or not --- and...