Keyword: food security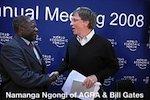 Glenn Ashton - Conventional wisdom insists that our burgeoning global population requires ever increasing quantities of food to feed its numbers. We need to ask two questions of this received wisdom. Firstly, is it true that we need to produce more food? Secondly, are the proposed methods of increasing food production suitable, adequate or acceptable? In order to provide improved food security for the significant proportion (anywhere between 1 and 3 billion people, depending on whose figures you believe)...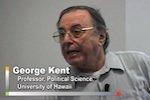 Professor George Kent of the University of Hawaii challenges the idea that hunger is a result of resource scarcity. It is a misrepresentation that all of us want to see hunger abolished, says Kent, as he argues further that hunger is about indifference and exploitation. Under the the current economic model based on the market system, there is no good reason to end hunger. Kent is of the view that "solving the hunger problem requires transcending current simplistic understandings...
Glenn Ashton - South African agricultural policy is obsessed with market driven agricultural models while disproportionately high numbers of our people remain hungry. This is a hangover from our historical legacy, which continues in the form of internal and external neo-liberal pressures on government to conform to the tyranny of the market. Sure, lip service has been paid to evolving small farmers and pursuing food security. In 1992 a policy called the Integrated Food Security Strategy was...
Glenn Ashton - Sugar is currently trading near record highs, at levels not seen for around 28 years. Industry commentators cite predicted low monsoon rainfalls affecting the Indian crop and shortages from Brazilian producers, coupled to technical trading positions as the ostensible causes. A major cause for the price spike is being overlooked. This is the increasing profitability of ethanol production from sugar cane and the pressure this is exerting upon international sugar markets. Ethanol is globally...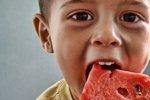 Frances Moore Lappe - In writing Diet for a Small Planet, I learned one simple truth: Hunger is not caused by a scarcity of food but a scarcity of democracy. But that realization was only the beginning, for then I had to ask: What does a democracy look like that enables citizens to have a real voice in securing life's essentials? Does it exist anywhere? Is it possible or a pipe dream? With hunger on the rise here in the United States - one in 10 of us is now turning to food stamps - these questions take on...
Glenn Ashton - Last year in the run up to the global economic meltdown, all commodities became fair game for the financial casinos of Wall Street, London, Tokyo and points between. The prices of food sky-rocketed around the world, driven by several triggers but primarily by the ability to trade futures, speculative financial instruments linked to international food commodities in the same way as resources like iron, coal, oil and gold are speculated upon as a hedge against market uncertainties. This...