Keyword: food security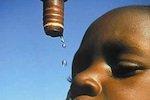 Maude Barlow - Recently, I had the honour of speaking at a fundraiser for the victims of the famine in the Horn of Africa, organized by local health-care providers Dr. Farook Hossenbux and his nurse and partner Geri Hossenbux. Speakers included a representative from Doctors Without Borders, local groups raising money for the cause and local artists. Several mentioned the phenomenon of "donor fatigue" in this case and puzzled about why it was so hard to raise money for a crisis threatening as many...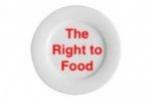 Glenn Ashton - South Africa's agricultural landscape remains essentially unchanged. Landed white farmers pursue an industrial farming model that relies on high external inputs. Farm ownership patterns have changed little, despite continual promises. Food security remains unresolved. Significant sectors of our people, particularly women and children, remain under or malnourished. To top it off, the ecological impacts of our farming – soil erosion, high water use and abstraction, overuse of chemicals,...
Christian Parenti - What can a humble loaf of bread tell us about the world? The answer is: far more than you might imagine. For one thing, that loaf can be "read" as if it were a core sample extracted from the heart of a grim global economy. Looked at another way, it reveals some of the crucial fault lines of world politics, including the origins of the Arab spring that has now become a summer of discontent. Consider this: between June 2010 and June 2011, world grain prices almost doubled....

In the past year or so, we have witnessed a massive increase in food prices, not all of it due to "supply and demand" economics, argues Jayati Ghosh from the University of Delhi in India, as she explains how the markets have speculated in commodities trading playing a significant role in fuelling the food crisis. According to Ghosh, from the beginning of 2010 to February 2011, there was a very significant increase in food prices. For example, the wheat price doubled...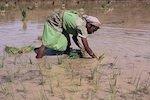 Saliem Fakir - Land reform in South Africa is back as a lead item on the government's agenda. It is a tacit admission that the process over the last seventeen years was a failure. The issue must also be seen in the light of growing food insecurity, as food prices seem to only go up rather than down. South Africa's land reform policy is not only a way to redress past loss but also an attempt to diversify farming as mainly white farmers dominate farming. However, in opening up the space...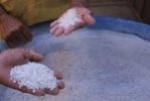 Saliem Fakir - The world finds itself back where it was in mid-2008 when food prices skyrocketed causing untold harm to the vulnerable. In the last six months there has been a massive increase in prices for most essential food commodities. Food and being able to eat properly is going to be the single biggest political issue in the next decade. None other than economist, Paul Krugman, noted this in an op-ed in the New York Times. His tone was one of alarm and grave concern. Interestingly, Krugman pointed...