Keyword: human rights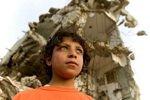 Adam Parsons - Since the Israeli onslaught against Palestinians began on December 27th, a true interpretation of the battle inside the Gaza Strip is deeply complicated by the surrounding barrage of vehement words and conflicting analyses. Certain facts are incontestable; the present siege is the deadliest since Israel occupied the West Bank and Gaza in 1967, with the number of Palestinian casualties increasing in their hundreds each day and already topping several thousand injuries. Gaza faces a...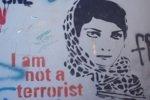 Fazila Farouk - With the Israeli military offensive on Gaza approaching a fortnight of blood soaked bombardment, signs are beginning to emerge that a ceasefire is imminent. Its been said that it will take a few days to hammer out a peace settlement. Until a settlement is reached, Israel continues its attack on Gaza. Believing that she holds the moral high ground in this conflict, Israel has made many claims professing her innocence and honourable intentions. The well-rehearsed mantra repeated by...
Israeli border security routinely conduct strip searches to humiliate Palestinian women and children returning to their homeland. The practice is aimed at discouraging Palestinians from visiting their homeland and is one piece of a larger policy aimed at severing all Palestinian ties to their native land. Such a policy constitutes ethnic cleansing. These strip searches include cavity searches. To watch part two of "The Easiest Targets", please click here.
Democracy Now! - AMY GOODMAN: Breyten Breytenbach is one of South Africa's most famous poets. He's also an award-winning writer and painter, well known as an anti-apartheid activist, outspoken advocate for justice around the world. The exiled poet was born to an Afrikaner or white South African family in 1939. He moved to Paris in the early '60s and became deeply involved with the anti-apartheid movement. In 1975, Breyten Breytenbach returned secretly to South Africa under a false...
Marlese von Broembsen and Dennis Davis - Early in its new democracy, South Africa successfully rose to the challenge of ensuring political justice. It developed a progressive and ground-breaking constitution enshrining rights for all of its citizens. Much attention, debate and litigation has taken place around civil and political rights, and these have been further interpreted and secured. However, the expectations of many of the country's poor and marginalised for a better life have been largely unmet, and the...
Watching the mainstream try to climb inside the head of formidable human rights advocate, Mary Robinson, makes for fascinating viewing. For human interest enthusiasts, Robinson talks about what inspired her monumental human rights journey, in part one (this clip) of the Bloomberg interview. Her exceptional rights-based analysis of politics, socio-economic and development issues in parts 2-6 of the interview, makes watching the entire program, well worth the effort. Find links to the rest of...