Keyword: human rights
Israeli repression against human rights activists has increased since Palestinian civil society started pushing for the adoption of the Goldstone Report, the Real News Network reports. It is believed that the repression is planned. Night raids, kidnappings and arrests have led to the detention of many prominent human rights activists in recent months. Israel currently holds 7,122 Palestinian political prisoners in detention. Since its occupation of the West bank in 1967, Israel has set up...
26 August 2009, marked 60 days of the Honduran resistance to the military coup, reports The Real News Network (TRNN). The date marked 60 days since the cancellation of the non-binding national survey on rewriting the constitution and the removal of President Manuel Zelaya. While the coup government continues to receive military and economic support from the government in the US and Canada, not a single international government has officially recognized the coup regime. Nevertheless, in the...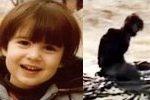 Democracy Now - In their first extended interview, the parents of John Walker Lindh, Marilyn Walker and Frank Lindh, join Democracy Now to tell their son's story. Lindh was born in Washington, DC in 1981. At the age of sixteen, he converted to Islam. In 1999, Lindh left the United States for Yemen to study Arabic and the Koran. He later traveled to Pakistan and then to Afghanistan, before 9/11, where he received military training from the US-backed, Taliban-run Afghan Army to fight against the...
Honduran President Manuel Zelaya was ousted last month just hours before what would have been the first ever popular consultation in Honduran history in order to gauge the people's support for re-writing the country's constitution that was written in 1982 when the country was ruled by a US-backed military dictatorship. The current constitution is easily manipulated by the Honduran economic elite, who have the support of the United States (US) and Canada, says this report from The Real News...
Friday, 3 July 2009, was International Day of Support for Victims of Torture. In light of the occasion, the Real News Network asked, "Just how is the Obama administration holding accountable, people who tortured?" Paul Jay interviews Michael Ratner, President of America's Centre for Constitutional Rights, to answer the question. Ratner says that the Obama administration's scorecard on holding people accountable for torture is very bad. The administration has performed poorly on...
Dr. Jeff Halper, an Israeli academic and activist, as well as co-founder of the Israeli Committee Against House Demolitions, gave a lecture on 16 March 2009 at the University of Sydney, Australia, where he explained why he believes Israel's "separation barrier" enforces "apartheid" between Israelis and Palestinians. His lecture - as captured in this video clip - is transcribed below. JEFF HALPER: This is why we use the word "apartheid." Apartheid, in our view,...