Keyword: human rights
Laura Flanders of GRITtv talks to Glen Ford, executive editor of the Black Agenda Report about the implications for racism in America with regard to the Obama administration's decision to "boycott" the United Nation's Racism Conference, also known as Durban II, which took place in Geneva last week. What follows below is a transcript of the interview. LAURA FLANDERS: Glen to you. I mean after this brouhaha and President Ahmedinejad's speech, Robert Gibbs of the US...
The Real News Network provides this clip in which President Barack Obama defends America's decision not to attend the United Nation's (UN) Racism Conference. Billed as the Durban Review Conference, the conference hosted by UN High Commissioner for Human Rights, Navi Pillay, opened in Geneva today. Obama's statement, transcribed below, is somewhat vague in its justifications. However, the one thing that does come out clearly in the subtext of his statement is his administration's...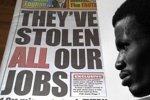 Saliem Fakir - The issue of immigrants and expatriates came up as a topic in a recent election speech given by ANC president Jacob Zuma at a meeting hosted by the labour union, Solidarity. Zuma spoke to concerns about South Africa's brain drain and the need for South Africa either to attract skills back into the country or encourage immigration. The topic is unlikely to disappear for elections to come. If ever there was a need for a good immigration policy, it is now. But controlled immigration needs to be...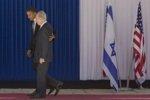 Stephen Greenberg - The way Barack Obama handled Israel and the Middle Eastern crisis was always going to be a litmus test of his ability to really change mainstream politics in the US. However, recent events indicate his unwillingness - or incapacity - to take on the powers that be in Washington and to forge a new, honest direction in US politics. Notable amongst these events was the US administration's early March decision to boycott the UN's World Conference against Racism billed as the Durban Review...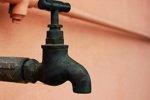 Jeff Conant - Behind the World Water Forum's public posture as a trade expo and an educational exchange among water advocates lies a labyrinth of political intrigue and corporate cronyism. Corporate interests that make up the World Water Council are in constant contact with the World Bank and other financial institutions; each Forum pretends to be a quasi-United Nations event, to the extent of issuing a Ministerial Statement at the Forum's close promoting global policy approaches to water and sanitation....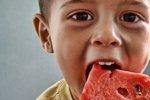 Frances Moore Lappe - In writing Diet for a Small Planet, I learned one simple truth: Hunger is not caused by a scarcity of food but a scarcity of democracy. But that realization was only the beginning, for then I had to ask: What does a democracy look like that enables citizens to have a real voice in securing life's essentials? Does it exist anywhere? Is it possible or a pipe dream? With hunger on the rise here in the United States - one in 10 of us is now turning to food stamps - these questions take on...