Democracy & Governance
The relationship between democracy and governance and the realisation of socio-economic rights is an important issue for debate. SACSIS seeks to understand this relationship and identify issues that act as barriers to pro-poor democracy.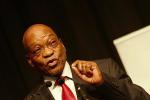 Richard Pithouse - When the ANC raised Jacob Zuma above the rule of law and the scrutiny of parliament they repeated, on live television, an aspect of the logic with which the subaltern classes are routinely governed. The democratic rights that have been enjoyed by the middle classes over the last twenty years are frequently denied to people who inhabit zones, like the former Bantustan or the urban shack settlement, where different rules apply. In these zones, despotic forms of power are not uncommon....
Dale T. McKinley - The South African National Defence Force (SANDF) is drowning in a sea of mismanagement, corruption, political manipulation and strategic myopia. While this state of affairs will probably not result in an imminent 'attack' on the Union Buildings, as was the case in 2009 when justifiably angry rank-and-file soldiers protested over conditions of service, the ongoing fallout is much worse. It's hard to know where to begin but let's start with the basics....
Richard Pithouse - From our increasingly riotous streets to our ever more fractious parliament, it is undeniably clear that South Africa is not a country at ease with itself. And, as the language of those who come out to defend Jacob Zuma and what has become of the ANC grows more hysterical and sets itself against imagined 'agents', 'criminals', 'Satanists' and 'Nazis', the weakness and panic at the heart of the Zuma project becomes increasingly evident. What were...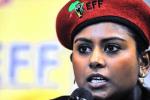 Siphokazi Magadla - "All we are asking is that he pay back the money, why are we getting thrown out?" was the question that came from a parliamentary member of the Economic Freedom Fighters (EFF), who was identified in a Voice of America news report, as "Female EFF member" on 21 August, the day the EFF chanted "pay back the money", to a humiliated and ill-looking Jacob Zuma. Right before Mbuyiseni Ndlozi, the EFF spokesperson started chanting, I hoped for a longer exchange...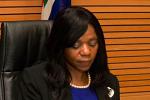 Dale T. McKinley - If the publicly expressed opinions of many opposition politicians, lawyers, academics, journalists and political commentators are to be believed then South Africa has already had several 'constitutional crises' and there are more hovering on the horizon. Cast your memories back a decade and the messy saga involving then President Mbeki and his highly controversial attempts to protect his Police Chief Jackie Selebi. Claims flew thick and fast from several...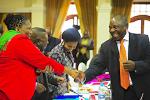 Ebrahim-Khalil Hassen - The African National Congress has recently launched its Imvuselelo (Revival) Campaign. At the launch, President Jacob Zuma indicated it means a "back to basics campaign". The campaign aims to reconnect with voters and drive membership. The campaign requires new members to swear an oath that they did not join the ANC to advance personal material interests and for branches to conduct community work each Friday. Iterations of this campaign using the same name have been around...