Democracy & Governance
The relationship between democracy and governance and the realisation of socio-economic rights is an important issue for debate. SACSIS seeks to understand this relationship and identify issues that act as barriers to pro-poor democracy.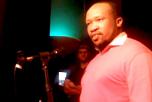 Glen Ford - He strode to the microphone with a sash around his neck, a gap in his front teeth, and a socialist vision for South Africa's future on his lips. "All over the world, the vast majority continue to languish in poverty," because of a class of people that "do not produce value, but take for themselves the surplus value that the working class produces," said Irvin Jim, the 45 year-old general secretary of his nation's largest union, NUMSA, the National Union...
Jane Duncan - How important are leaders to South Africa's politics? Should they be allowed to make or break organisations? Two recent events held last month have thrown up these questions: Numsa's United Front Assembly, held in Kempton Park and the Economic Freedom Fighters' (EFF) first elective Peoples' Assembly in Mangaung. In the case of the United Front, Ranjeny Munusamy lamented the absence of controversial Cosatu general-secretary, Zwelinzima Vavi. She argued that his...
Dale T. McKinley - Evidently, the ANC thinks that the people of South Africa do not know their own history. That's more or less what ANC General Secretary Gwede Mantashe said the other day when addressing the media in the lead-up to the organisation's 103rd anniversary celebrations. In his words: "We will be reminding people of their history. They don't know the journey and the complexity of the journey. Freedom is not a destination. It is a journey." Besides their...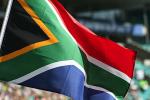 Dale T. McKinley - Breaking news! In case you missed it, 2014 was the first full year of South Africa's 'radical second phase' of the National Democratic Revolution (NDR). Apparently, we are now well into a nation-wide process of 'radical transformation' that is definitively putting the country on a 'new growth and development path'. For a moment at least, forget about the return of rolling blackouts, the record-breaking wealth and conspicuous consumption of the...
Steven Friedman - Why is an idea, which featured in Marxist debates decades ago now thrown about by all sides in mainstream public debates? Why is it used by both sides in the dispute wracking Cosatu? Because it touches on a core issue facing our society. The idea - or slogan - is 'national democratic revolution' (NDR). Both those who supported Numsa's removal from Cosatu and Numsa itself say they support the NDR - Numsa complains it is 'not on track' while its opponents say...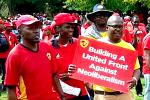 Jane Duncan - The country's largest trade union federation, the Congress of South African Trade Unions (Cosatu), has expelled the National Union of Metalworkers' of South Africa (Numsa), for not supporting the African National Congress (ANC). Anyone in South Africa who doesn't know this news must have been living under a rock for the past week. Numsa has been exploring political alternatives for the past year. In its December 2013 congress, it decided to launch a United Front to...