Keyword: housing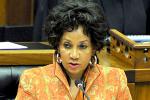 Richard Pithouse - In 2005, early in her in her first term as Minister of Housing, Lindiwe Sisulu announced that the state had resolved to 'eradicate slums' by 2014. This was a time when the technocratic ideal had more credibility than it does now and officials and politicians often spoke, with genuine conviction, as if it were an established fact that this aspiration would translate into reality. It was not unusual for people trying to engage the state around questions of urban land and housing to...
Louise Scholtz - Why is there not enough affordable rental or social housing for the poor in our cities? As the Constitutional Court's Grootboom decision highlighted, cities should be read as shorthand for well-located spaces that provide access to economic and social opportunities for the poor. This lack of affordable and well-situated rental or social housing accommodation is not unique to South Africa. There are many urban centres in the world where land has run out and state support is...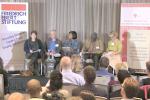 Urban land is of symbolic significance in South Africa because it is land that people of colour were historically denied access to. But the historically privileged still own, occupy and enjoy the best urban land. The question is, why hasn't our government been able to unlock well-located land in urban areas to provide housing for the people who need it most? The historically disadvantaged continue to live on marginal land on the peripheries of South Africa's cities and the...
Cameron Brisbane - One of the ANC's 2014 election slogans proudly boasts "A better life for all." Its claim is supported by a series of service delivery achievements such as the building of three million (a contested figure) subsidised homes. The feel-good factor of these claims belies the reality that many communities are tired of empty promises, and the frequency of service delivery protests that has reached unprecedented proportions bears testament to the "gatvol" factor....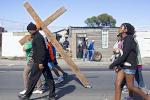 Richard Pithouse - Urban land is acutely contested in contemporary South Africa. There are regular land occupations, some taking the form of quiet encroachment and some taking the form of overtly political acts. At the same time most municipalities have armed units that, often acting violently, and more or less invariably acting illegally, try to sustain the duopoly of the state and the market over the allocation and zoning of urban land. When land occupations are presented as simple acts of criminality,...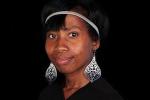 Bandile Mdlalose is the Secretary General of shack dwellers movement, Abahlali baseMjondolo. In an interview with Fazila Farouk of SACSIS, she talks about her involvement in the struggle for a democracy that respects the rights and dignity of the poor in South Africa. Mdlalose voluntarily swapped life in a township house for life in a shack in order to better understand the challenges faced by shack dwellers. A leading voice in her community, she talks about the intimidation and...