Keyword: housing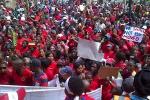 Richard Pithouse - Nkosinathi Mngomezulu was shot in the stomach on Saturday morning. He was shot at the Marikana land occupation at Stop 1, Cato Crest in Durban during an eviction. He's currently in the Intensive Care Unit of King Edward Hospital. His comrades fear that he may be attacked in the hospital. They've not been allowed to post their own guard but they're making sure that he's always surrounded by a large group during visiting hours. Mngomezulu's comrades are not paranoid. He's been threatened...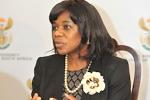 Cameron Brisbane - One of the rarely debated elements in the fight against corruption is the protection afforded to whistle-blowers. They are no doubt the entry-point into the majority of investigations into wrongdoing. Public and state-owned companies are required, in terms of Section 159(7) of the Companies Act, to establish mechanisms to receive disclosures of impropriety and to publicise them to stakeholders -- employees, shareholders and even suppliers. This obligation is reinforced in the King III Code of...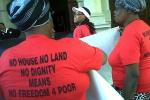 Richard Pithouse - In the last days of June, Nkululeko Gwala was assassinated in Cato Crest - a shack settlement in Durban that is in the process of being upgraded with formal housing. Just over three months ago Thembinkosi Qumbelo was gunned down in the same streets. Both men had been prominent figures in the increasingly bitter struggles around housing that have convulsed Cato Crest in recent months. There have been road blockades, a land occupation – named, as they often are these days,...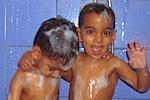 In 1985, architect Paul Pholeros was challenged by the director of an Aboriginal-controlled health service to "stop people getting sick" in a small indigenous community in south Australia. The key insights: think beyond medicine and fix the local environment. In this sparky, interactive talk, Pholeros describes projects undertaken by Healthabitat, the organization he now runs to help reduce poverty - through practical design fixes - in Australia and beyond. A large proportion of...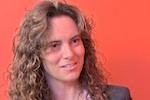 "Lots of people live under bridges," a Johannesburg judge said after a group of people was evicted from a building. Three days after their eviction, a young woman gave birth to a baby. She was found living under a bridge with her newborn. When lawyers appealed to a judge to allow the group back into the building on the grounds that women, children and a newborn were living under a bridge, the judge chose to protect the rights of the property owner over the rights of the vulnerable...

Architect, Alastair Parvin presents a simple but provocative idea: what if, instead of architects creating buildings for those who can afford to commission them, regular citizens could design and build their own houses? According to Parvin, this concept puts design and building solutions into the hands of the 99%. It is at the heart of WikiHouse, an open source construction kit that means just about anyone can build a house, anywhere. Free 3D building models are already available online....