Keyword: arab spring

Today the speed at which we spread information is so fast that a single email can launch a worldwide awareness campaign, as with the Occupy movement. Yet as techno-sociologist Zeynep Tufekci seeks to show, the ease of social media can actually hurt social change in the long run. From Gezi Park to the Arab Spring to Ukraine to Hong Kong, she shows how today's movements can miss out on the benefits of doing things the hard (and slow) way. Technology does empower in multiple ways, but easier...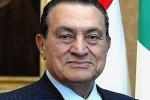 John Queally - In yet another blow to the Egyptian revolutionaries whose hopes have been repeatedly dashed since the protests they initiated in 2011 swept former autocratic ruler Hosni Mubarak from power, a court on Saturday dropped all the remaining criminal charges, including allegations of murder, that had been levied against the nation's former president. Al-Jazeera America reports: An Egyptian court has thrown out charges against former President Hosni Mubarak, his interior minister, and six...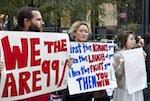 How did the financial crash in Iceland inspire the Spanish Indignados and Occupy Wall Street movements? Why did the Arab Spring in North Africa end with Islamists running Egypt? How did the peaceful movement against a dictatorship in Syria degenerate into an all out civil war? World famous Spanish sociologist, Manuel Castells, best known for his research on the information society, communication and globalization, talks about the emergence and characteristics of new social movements around...

Musician and activist, Dave Randall, has written a superb article about the music behind the Arab revolutions highlighting some great music videos from Syria, Egypt and Tunisia. We feature the Syrian clip above and link to the others from this post. Syria In the clip above, listen to firefighter and part-time poet, Ibrahim Qashoush, singing in the "traditional call and response folk form of the region", as he criticises the Assad regime at a protest. "A few days...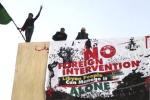 Alex Kane - Vijay Prashad talks neoliberal economics, the uprisings in Egypt and Tunisia and why NATO's intervention in Libya marked a new chapter in the story of the Arab revolts. At first glance, the revolt in Libya against Muammar Gaddafi seemed to be a continuation of the Arab uprisings that began in Tunisia in late 2010. But when NATO forces began to fly sorties over Libya, bombing Gaddafi's fighters, it became absolutely clear this was no Egypt or Tunisia. Instead, argues Vijay Prashad...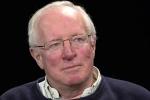 A year ago, Syrians took to the streets in peaceful protest demanding democratic change, however, the regime ruthlessly crushed the uprising. Syria is described as the most complicated and dangerous case in the Arab revolution and global powers have been divided on how to deal with it. While the UN Security Council called for sanctions against the country, China and Russia vetoed the resolution. Al Jazeera's Empire discusses the situation and future scenarios for Syria with three experts,...