Keyword: apartheid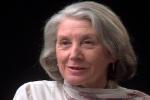 In this 1990 interview with Bill Moyers, the recently deceased celebrated South African writer, Nadine Gordimer, says that she was slow to develop a political understanding, but that she came to understand politics through how it affected people rather than through theory. She talks about the astonishing experience of meeting real revolutionaries in the 1960's who went to jail for their ideals, which she says, was a revelation to her coming from a "petit bourgeoisie" background....
Anna Majavu - The first ever Palestinian-South African music collaboration between musicians and activists from both countries will be screened by video link between Gaza City and Soweto next Monday [12th March] as part of this week's 8th international Israeli Apartheid Week. Israeli Apartheid Week (IAW) is an annual international series of events (including rallies, lectures, cultural performances, film screenings and multimedia displays) held by ordinary people in well over 100 cities,...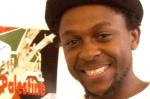 Mbuyiseni Ndlozi, a PhD candidate, is Chairperson of the Post Graduate Association at Wits University and a member of the South African Students Congress (SASCO). He is also a board member of the Boycott Divest Sanctions (BDS) campaign against Israeli apartheid. Ndlozi delivered a stirring speech at the London chapter of Israeli Apartheid Week (IAW), which took place from 22-24 February 2012. In his speech he invokes the memory of the late ANC leader, Oliver Tambo, as he draws parallels...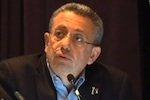 In a speech to an international audience, Dr. Mustafa Barghouti, Secretary General of the Palestinian National Initiative presents the reality of the situation in Palestine. He traces the history of the dispossession of Palestinian land in past decades and more recently the carving up of the West Bank as Jewish settlements expand into Palestinian territories. Barghouti's presentation includes maps that graphically demonstrate the displacement of Palestinians and the shrinking of their...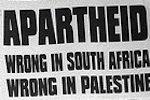 Mats Svensson - Most surfaces are covered with post-its, yellow, green and pink. Each post-it has its place, not randomly dotted on the wall, but consciously placed with an exact distance to the rest. I look around and see a pattern, but don't understand all the codes: countries, persons, events, years, money… The shelves are covered with books and folders; alphabetized and based on a library structure, but with the artist's own codes. Everything is in its place, always in the right...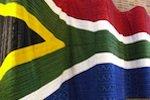 Dale T. McKinley - Beneath all the recent debates, polemics and general noise around the state of the South African nation, the character and content of nationalisation and issues of national identity and pride centred on the upcoming Soccer World Cup lays a fundamental problem which is rarely discussed or even acknowledged -- the acceptance and embracing of the ideology of nationalism. Why is this a problem though when such acceptance appears as both 'natural' and 'realistic'...