Keyword: accountability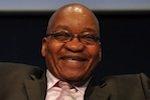 Liepollo Pheko - 'Gedleyihlekisa' is president Jacob Zuma's middle name. It means "one who is crafty when faced with conniving people" or "one who is cunning" or even "laughing when people conspire and gang up against you." In the last few years Zuma's political life has been predicated on a series of private issues, which have come into the public domain. His personal finances and rape trial both became the focus of national discourse sharply...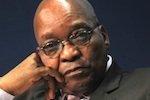 Richard Pithouse - When we are the prey and the vulture - Aimé Césaire, 'Batouque', Miraculous Weapons, 1956. Last week Jacob Zuma visited the Sweetwaters shack settlement near Orange Farm in Johannesburg. He informed the nation that his shock at seeing human beings living like pigs had almost reduced him to tears. He also visited the Siyathemba settlement in Balfour where he, like a typical bullying ward councillor, berated angry residents for asking the questions that mattered. Zuma's...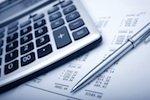 Ebrahim-Khalil Hassen - Do government departments pay any attention to what the auditor general recommends? How our government manages its finances is an issue that always stirs up a huge amount of emotions and public debate. Unfortunately, for South Africans, improving public finance management adheres to the adage "one step forward, two steps back." Each year, the Auditor-General (AG) conducts an audit of the expenditure of government departments. Despite the fact that few departments receive wholly...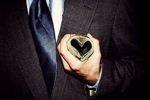 Ebrahim-Khalil Hassen - Editor's Note: This article is the second in a three-part series on public service performance. The first article in the series examined holding politicians accountable. The final instalment will focus on performance management at lower levels in the public service. *** Recent reports by the Auditor-General on lapses in the Public Service Code of Conduct by senior managers provide a worrying picture of the state of the public service. The major finding of the report was that there...
Saliem Fakir - Sixteen thousand is the number of jobs lost in 2008 by the US newspaper industry and just about 10,000 in the first half of 2009. It is unclear how many jobs have been cut by the local newspaper industry but we have not been saved the ravages of the economic downtown. The press is indeed bleeding editors, journalist, and columnists. The meaning of all of this is unknown. What replaces it may not be entirely satisfactory, as the seemingly imminent death of newspapers does not imply the death...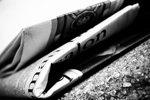 Fazila Farouk - Is the media from Mars and are social justice activists from Venus? If this question were put to me a year ago when the South African Civil Society Information Service (SACSIS) was launched, I probably would have answered, "yes" without hesitation. However, having spent a year trying to purposefully influence a social justice agenda in the media, the answer to that question has become less clear-cut. Consider the following titles: "Markets Follow Money and Nothing...