Liepollo Pheko
Liepollo Lebohang Pheko is Executive Director at NGO/think-tank, the Trade Collective. She is exploring social accounting tools for measuring institutional behaviour as it affects women, the environment, low-income communities, employees and other social & development indices.

Liepollo is also exploring different models of citizenship, social inclusion and human dignity and is Africa co-convener of the World Dignity Forum. She has worked on aspects of social, development and trade policy and their intersection with gender, race and class for almost 15 years.

Liepollo identifies as part of the social justice movement and is primarily an activist. She also writes essays, articles and commentaries freelance and has contributed to two books on international trade.

Liepollo is a film, jazz, book, theatre and poetry enthusiast and vigorously supports the local arts and culture scene.

Liepollo Pheko - 'The Help' is a movie that tells the story of black domestic workers who quite literally hold up the economic and social sky of their employers in the early 1960s of Jackson, Mississippi in the United States of America (US). Their lives intersecting with those of the privileged white women whose homes they clean, meals they prepare and whose children they raise. The Oscar-nominated movie made waves at the recent Golden Globe Awards ceremony when Octavia Spencer, who plays...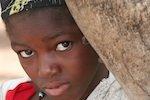 Liepollo Pheko - Africa is again becoming a "country" in the popular discourse of Western media intent on rebranding the entire continent as the eternal basket case. Despite North Africa's Arab Spring (which has inspired a global movement against corrupt and undemocratic leadership) and the birth of Africa's 54th state, Southern Sudan (the result of the Sudanese people's will expressed via a referendum), the idea of Africa as an uninterrupted landscape of human suffering...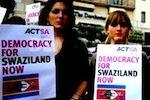 Liepollo Pheko - Given the democratic deficit in Swaziland, South Africa's 2,4 billion Rand bailout to the kingdom throws open a question about the nature and exigency of neighbourliness within the Southern African Development Community (SADC) and begs some comparisons with Europe's problem child Greece. Questions have been raised about the extent to which South Africa ought to have taken responsibility for bailing out Swaziland in the midst of service delivery protests, wage strikes and...
Liepollo Pheko - The race which decided who would be heading up the International Monetary Fund (IMF) is finally over. Yesterday, France's finance minister, Christine Lagarde, who beat Mexico's Agustín Carstens to the post, was announced as the new managing director of the international financial institution. You will likely recall that our very own Trevor Manuel dropped out of the race at an early stage, recognising perhaps that he was no match for the determined Europeans'...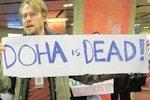 Liepollo Pheko - In April this year, it was widely reported that agricultural talks for the Doha Round had yet again failed to advance. After a decade of unproductive negotiations to conclude the World Trade Organisations (WTOs) Doha Development Round of multilateral trade talks, the recent failure of talks on agriculture appears set to push the entire Doha talks over the edge. Recent media reports suggest that the "Doha Round is Doomed." Its failure to emerge with a common vision for global...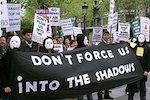 Liepollo Pheko - There are currently about 200 million people living outside their countries of birth. Worldwide the rate of migration grew at six percent a year during the 1990s, a rate faster than population growth as a whole. Better opportunities for employment are among the main reasons people choose to migrate. According to the Pew Hispanic Centre, 11% of everyone born in Mexico is currently living the United States in search of better opportunities in the world's biggest economy. At...