Keyword: education
Mandisi Majavu - With Youth Day upon us again this week commemorating the contribution made by the school-going children of Soweto during the apartheid struggle in 1976, it's hard to gloss over the enormous sacrifices they made. How tragic it is then that 21 years into our democracy, their massive impact has merely led to a fragile pact between black and white South Africans, where blacks have yet to be unconditionally welcomed in historically white neighbourhoods and institutions, and where white...
Pierre de Vos - It is not always easy to hold an unpopular or minority view. It is even more difficult to hold a minority view on the emotive subject of religious belief and organised religion. When you happen to be a vulnerable and impressionable child, indoctrinated by parents and subjected to relentless peer pressure, it becomes even more difficult to hold any opinion of your own on the matter. It is for this reason that the right of children not to believe in a specific God or in specific religious...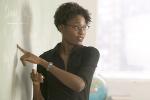 Anna Majavu - South Africa has a growing number of unemployed teaching graduates, especially Black teaching graduates. When Dr Blade Nzimande took office as Higher Education minister, he increased the number of bursaries for teacher training, supposedly to remedy the extreme shortage of teachers. Last year, R2.4-billion was allocated by the Higher Education ministry to providing scholarships for study in "scarce skills" areas, including bursaries for the Funza Lushaka teachers' training...

The skills gap or skills mismatch argument blames education for the lack of jobs, when instead, it is a crisis of capitalism that has caused the high levels of unemployment in South Africa, and in many other parts of the world, including Southern Europe, argues Salim Vally, co-editor of a new book, Education, Economy and Society. It's a false argument and an ideological hoax to say that we have the jobs but not the skills. Vally also challenges the conventional assumption that education...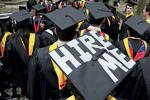 Glenn Ashton - We have thrown bags of money at education over the past two decades. Education consumes nearly a quarter of our total budget, close to a quarter of a trillion Rand a year. We spend more money on education than anything else. Yet despite tardy progress, meaningfully reforming the broken apartheid era education system appears to be an impossible task. We still have some of the worst outcomes in the world as far as literacy and numeracy are concerned. We still struggle to properly teach the...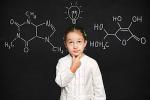 Christopher Zumski Finke - When Emily Graslie started her YouTube program, "The Brain Scoop," out of a lab at the University of Montana, she couldn't find many role models that looked like her. Today, she's a popular Internet science educator—Chicago's Field Museum's first-ever "Chief Curiosity Correspondent"—whose viral YouTube shows often get hundreds of thousands of views. And she's still looking for that role model. "There should be some woman on some show on some...