Keyword: education
Ebrahim-Khalil Hassen - Take your pick in the national education blame game. Your choices would include teachers' trade unions, an ideological curriculum unsuited to South Africa, the National Treasury because it does not adequately fund schools or even just the principal at your local school. Of course, these stakeholders participate in the blame game too, each pointing the finger to the other. Truth is, there is evidence – often anecdotal – to backup the assertion that any one of these...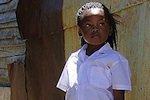 Ebrahim-Khalil Hassen - Every so often, while on the way to the office, I would stop at the department of education's district office, which covers Lenasia, Soweto and surrounds to ask the assembled workers why they were protesting. I would quiz the workers about their demands. To be clear, there are times when 'wild cat' strikes are needed and obviously there were deeper issues under the surface that needed to be addressed. However, I always left with a deep sense of disappointment that...
Glenn Ashton - Another class of matriculants have completed the ritual of examinations followed by the highs and lows of success or failure. So where do we expect these young people go now? Is our educational system capable of preparing our youth for a future in an uncertain world? Without even bothering to venture into the minefield of questions raised around the latest matric results, we really need to consider just how antiquated our educational system really is when looked at against the rapidly...

Sir Ken Robinson is an internationally recognized leader in the development of creativity, innovation and human resources, and author of a range of books on the subject. In this hugely entertaining and funny talk about changing paradigms in education, Robinson argues that we need a revolution in education. The great challenge for education is the tyranny of common sense. Many of our ideas have been formed not to meet the circumstances of this century, but to meet the...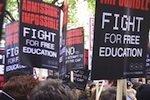 Richard Pithouse - On Thursday last week the South African Students' Congress (SASCO) attempted to close down nine university campuses to add some punch to their demand for free education. They came closest to succeeding at the University of Johannesburg before the police drove them off a burning barricade with water cannons. These sorts of actions against the commodification of university education have ebbed and flowed since the first days of our democracy. And they have been a regular part of...
Spatial abilities, particularly three-dimensional thinking, are important to develop skills in various kinds of maths and science, says Dr. Lise Eliot, Associate Professor in the Department of Neuroscience at the Chicago Medical School. Girls and boys seem to start out fine in the early years of schooling with respect to these subjects. In Kindergarten, there is no difference between boys and girls. The change starts to take place (slowly) at primary school. By the time children...