Keyword: education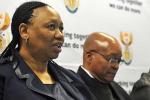 Dale T. McKinley - If we take the most common dictionary definition of the word 'power' – "possession of control, authority or influence over others' – then we all, in one way or another, have degrees of power. But besides degrees, the contexts, forms and uses of that power invariably change over time, connected as they are to the shifting patterns of social and economic relations. The older, (hopefully) more mature and more societally integrated we become; the more...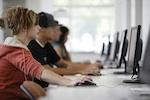 Daphne Koller is enticing top universities to put their most intriguing courses online for free - not just as a service, but as a way to research how people learn. And many of the world's top universities are obliging, including Stanford, Princeton and so on. Koller's free online university has 640,000 students enrolled from 190 countries. While the students gain qualifications, the professors learn valuable lessons about how learning takes place. Each keystroke, comprehension...

Speaking at this year's "Ideas Economy" on innovation in Berkeley, California, Navin Jain, founder of the World Innovation Institute, argues, "The fundamental problem we need to solve is that our education system was designed for the industrial era, where you learnt certain skills and worked on that for the rest of your life. Today with exponentially growing technologies, every skill that you learn becomes obsolete in 5-10 years. It's not about learning the skills, it's...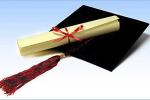 Glenn Ashton - UNISA, the University of South Africa, has established an excellent reputation over its 138-year history. Even during apartheid it served everyone in the country through its open distance education model. Many past and present leaders earned their degrees whilst incarcerated for anti-apartheid activities, this fact recently receiving praise from President Zuma. There are still prisoners within the corrections system receiving UNISA tuition. UNISA extends the possibility to realise our...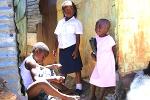 Richard Pithouse - In 1987, in the midst of a Cape Town winter, Jeremy Cronin wrote a poem about being on the run under the state of emergency, his picture on the walls of the police stations that still squat, square and fenced, across the country like forts on the borderlands of some incompletely subdued colony. The poem speaks of the "snuffling soul" of his newborn son as he stretches out his fist in the afterglow of the timeless pleasure of an infant at the breast. "In the depths of their...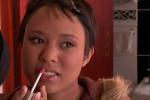 Al Jazeera's Witness tells the story of two Cape Flats teenagers who prepare for what is, thus far, the most important night of their lives – the matric dance. In the midst of widespread unemployment and gangsterism, a soaring school dropout rate and the complication of teenage pregnancies, this is the story of two "born frees" and their poignant journey through this rite of passage. In the 2011 graduating class of Manenberg High School, 61 students made it to...