Keyword: poverty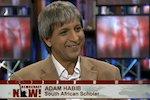 Democracy Now - President Jacob Zuma is calling for calm following the murder of white supremacist leader, Eugène Terre'Blanche. Terre'Blanche was a longtime supporter of the apartheid government and an advocate for the creation of an all-white republic within South Africa. Amy Goodman of Democracy Now speaks with Adam Habib. Habib, currently visiting the United States of America, is professor of political science and deputy vice chancellor of the University of Johannesburg. He was...
Saliem Fakir - The expression, as phrased here, is an attempt to demonstrate the hollowness of human rights and a rights based constitution if all they are can be reduced to normative ideals written on fine paper with no material effect on those that matter. Or as the philosopher Jeremy Bentham once mockingly called it, a mere exercise in "bawling upon paper." To phrase it differently: What is the point of political justice when there is no economic justice? Is it good enough to say...
A "Dream Deferred" is a documentary made to accompany the book, "Forgotten Voices in the Present." The book and documentary compile the "oral histories" of some of South Africa's poorest residents who recount their experience of living in the post-apartheid era. According to information provided by the South African History Archives, "The book is made up of carefully selected excerpts of in-depth interviews with residents of Maandagshoek, Rammolutsi...
Jane Duncan - Oukasie, Sharpville, Orange Farm, Siyathemba: images of violent protest action against poor service delivery have dominated the news in the past few weeks, signalling growing frustration with the Jacob Zuma administration's failure to address the implosion of services in parts of South Africa. But all too often, media coverage does not help us to understand the complex forces that gave rise to such protests. Coverage tends to be episodic, focusing on the moment of protest, which does...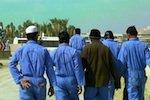 Glenn Ashton - The world is familiar with the ugly face of the globalisation of labour, where poor African immigrants wash up on the coasts of Spain, Italy, Malta or the Canary Islands, dehydrated and dying after harrowing ocean voyages. This is the fate of ambitious, desperate immigrants who answer the siren song of globalisation to pursue elusive wealth and a better life. Very few of these tragic cases are covered in the western media, unless it is to decry the threat of illegal immigration. We hear of a...
Isobel Frye - "It happens that you see it is better that the little ones eat and you can stay as you are, and there is nothing that you can do, and when the children ask why is it that mommy is not eating, you will say that you will eat after them. My son eats tea and the crusts of the pap, he is 28 years old and he has tried to get work and vacancies are scarce. The biggest problem is that he does not have matric and I can see when I look at him that he longs to eat like other people, but all...