Keyword: Egypt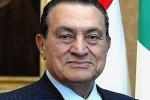 John Queally - In yet another blow to the Egyptian revolutionaries whose hopes have been repeatedly dashed since the protests they initiated in 2011 swept former autocratic ruler Hosni Mubarak from power, a court on Saturday dropped all the remaining criminal charges, including allegations of murder, that had been levied against the nation's former president. Al-Jazeera America reports: An Egyptian court has thrown out charges against former President Hosni Mubarak, his interior minister, and six...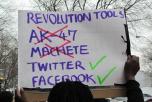 Mark Engler and Paul Engler - Three years ago this month, the 82-year-old president of Egypt, Hosni Mubarak, stepped down amid historic protests against his dictatorial rule. News of his resignation on Feb. 11, 2011 marked the climax of an uprising that was quickly recognized as one of the most sudden and significant upheavals of the 21st century. As the New York Times reported, "The announcement, which comes after an 18-day revolt led by the young people of Egypt, shatters three decades of political stasis and...

Fazila Farouk of SACSIS talks to Na'eem Jeenah of the Afro-Middle East Centre about developments in the Middle East, particularly, given the threat of external military intervention looming over Syria and the undoing of the Egyptian revolution, where a military coup has unseated a democratically elected government. Both the revolution in Egypt and the calls for the removal of Syria's dictator are rooted in the struggles and mobilization of ordinary people on the ground. The...
Alex Kane - If you've been trying to closely watch recent events in Egypt, your head may be spinning. Turmoil continues to rock the country in the aftermath of the July 3 military coup that overthrew former President Mohamed Morsi, a member of the Muslim Brotherhood movement who is now being held incommunicado by Egypt's ruling generals. From the killing of Islamist prisoners to the ambush on Egyptian police officers in the Sinai region, events continue to move at an insanely fast pace in the...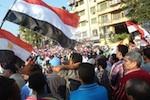 "People who I thought were members of a revolutionary camp celebrated what was clearly a military coup," argues political analyst, Max Blumenthal. "A military coup leads to disappearances and bloodshed and crushes democracy. So why were these people celebrating this? Did they really want a revolution? Or did they just want power for themselves?" According to Blumenthal, one-third of cabinet members in Egypt's new administration "are former members of the...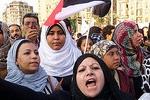 A year after his victory in Egypt's historic first free election Mohamed Morsi has been ousted. Since his removal from power by the military on 3 July tensions have soared on the streets of Egypt.

In the early hours of 8 July 51 Muslim Brotherhood supporters were killed outside a Cairo barracks, where they believe Mohamed Morsi is being held. The Muslim Brotherhood claim its members were fired on as they staged a sit-in, while the army said it had responded to an armed provocation....