Keyword: unemployment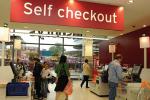 Fazila Farouk - The South African government has finally come around to talking about introducing a national minimum wage. There's still no indication what the floor will be set at, but this is surely good news in a country with one of the most deplorable levels of income inequality. No doubt the nation will be engaged in a great deal of debate about what suitable compensation ought to be for the legions of low-level workers trapped in mundane manufacturing and service jobs. What is a decent level...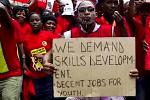 Saliem Fakir - South Africa's unemployment problem has been persistent since 1994 and long before the migration of Africans from elsewhere making their way south. Foreigners do not occupy all the formal jobs that the South African economy creates because there would have to be good reasons for employing foreigners in the formal sector due to our labour laws, immigration policies and employment equity rules. Those employed in the formal sector constitute about 4% of the formal workforce. Where...
Dale T. McKinley - Evidently, the ANC thinks that the people of South Africa do not know their own history. That's more or less what ANC General Secretary Gwede Mantashe said the other day when addressing the media in the lead-up to the organisation's 103rd anniversary celebrations. In his words: "We will be reminding people of their history. They don't know the journey and the complexity of the journey. Freedom is not a destination. It is a journey." Besides their...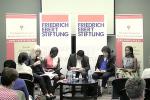 Speaking at an event to examine different ideological perspectives – left, right and centre - on building a more inclusive South African economy, Ann Bernstein of the Centre for Development and Enterprise (CDE) called for continued fiscal discipline, which she argued has been responsible for lifting millions of people out of poverty in countries like India, Brazil and South Africa. This panel discussion was co-hosted by the South African Civil Society Information Service (SACSIS)...

What is misemployment? The School of Life has come up with a handy concept to describe human value, which seems to be ignored in unemployment debates. Whenever unemployment comes down, it sounds like really good news. It's great that productive forces in the economy are growing and there'll be a little more money in people's pockets. But if one gets a bit more ambitious about human potential, the picture become more complicated. Misemployment means being in work, but of a kind that fails to...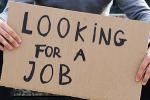 John Treat and Enver Motala - While finding solutions to South Africa's high rates of unemployment continues to occupy a leading place in national debate, ongoing strikes over wages and working conditions continue to be met with threats of job cuts from employers. In a recent Business Report article called, "Job losses loom amid platinum strike", Implats executive Johan Theron is quoted: "If the strike continues in the months ahead, we will unfortunately be forced to apply for a section 189...