Keyword: unemployment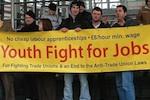 A new global study finds that 75 million youth worldwide are unemployed, which is a huge number, but James Heintz, associate director at American research organisation, Political Economy Research Institute (PERI), argues that the bigger problem is the fact that 500 million (half a billion) youth are employed in what's known as the informal economy where they are engaged in very low-quality jobs. Often youth are employed in those jobs even though they have much higher qualifications...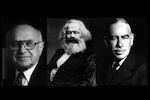 "Just to get to the point in which public policy is genuinely focused on providing a maximum amount of job opportunities and well-being for people would be a major achievement," says Robert Pollin, Professor of Economics at the University of Massachusetts in Amherst, as he talks about how to achieve full employment under capitalism. Watch this clip for a quick breakdown of the differences between economic theories Marxism, Keynesianism and neoliberalism. Editors's Note: You...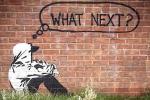 Glenn Ashton - All over the world the youngest, historically most employable sector of society is struggling to find secure employment. In China an estimated one third of college graduates are unable to get work. In Spain and Greece unemployment amongst the youth has risen above 50%. In South Africa it is possibly higher than this, even amongst high school leavers. The elitist World Economic Forum termed the trend "a social and economic time bomb." The impacts are exemplified by the Arab...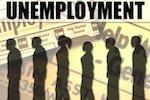 Glenn Ashton - South Africa continues to haemorrhage jobs. This in a country that by the kindest description is already beset by unemployment, with estimates of unemployment varying between an optimistic 23% to a more realistic 35%. What factors underlie our failure to open up employment to more people? Despite improved levels of education and huge resources being poured into job training schemes through the controversial SETA programmes, opportunities for matriculants – and even graduates - to...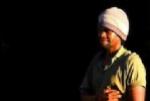 Ebrahim-Khalil Hassen - "Feel it, it is here!" This slogan somewhat incredulously reminds us that South Africa hosted the 2011 World Cup. A year on, the slogan still resonates in our conversations. However, another catchphrase, the "ticking time bomb," has emerged to underscore the strong possibility of a youth uprising in the future. The recognition that South Africa faces a significant challenge, especially with respect to including young, unemployed, African males in our economy, marks...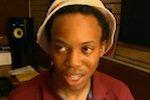 Rising unemployment in South Africa is spelling disaster for the country's black population, reports Al Jazeera, as it highlights the prevalence of unemployment amongst youth both with and without educational qualifications. According to Al Jazeera, a recent study claims more than half of black youths do not have a job, a situation which the government refers to as a "ticking time bomb."