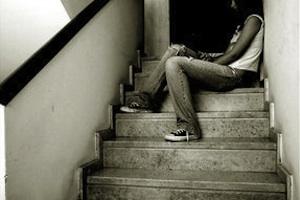 Picture: bee-media.blogspot.com
A recent Supreme Court of Appeal judgment has undermined the plight of incest victims who keep quiet about their ordeals after being threatened with death or given tokens by their abusive father figures.

In this recent judgment, Supreme Court of appeal judge Jeremiah Shongwe - with judges Lex Mpati, Carole Lewis, Belinda van Heerden and Nathan Erasmus concurring - reduced a rapist's life sentence to 15 years. The Limpopo High Court had earlier sentenced Edson Ndou to the mandatory minimum life sentence that is supposed to apply in all cases of rape of a child under the age 18, but Supreme Court of Appeal (SCA) overturned this, accepting Ndou's argument that he "did not use any violence or weapon to force the complainant to submit to having sexual intercourse with him; instead… she accepted money and gifts from the appellant".

The judgment is a blow for anti-rape and victim empowerment activist groups. Men occupy the most powerful position in any family. The desire to exercise power and control is often the motivation for committing rape. Incest – whether committed by a father or stepfather - has often remained hidden from police and the courts because of the dominant nature of fathers in families, and because threats by the father rapist are so effective in keeping the victim silent. Despite its hidden nature, incest has remained abhorrent to society and it has always been unthinkable to argue that an incest victim could have consented to being raped.

The judgment detailed how 46-year-old Ndou raped his young stepdaughter in the middle of the night while she was sleeping in a room with her two younger sisters. According to the ruling, it was not the first rape, and he had previously given his stepdaughter sandals, panties and some money after raping her. Ndou had also repeatedly threatened to kill his stepdaughter if she told anyone about the earlier rapes. The only reason that this rape was reported was because his wife caught Ndou committing the crime.

The difference this time was that his wife caught him raping their child and reported him to the police.

The Criminal Law Amendment act is very clear that mandatory minimum life sentences must be imposed except where courts find "compelling and substantial" circumstances, which justify a lesser sentence. The SCA instead relied on dubious, subjective reasons to overturn the life sentence handed down by the lower court.

The judgment states: "she submitted to the sexual intercourse on the occasion in question without any threat of violence. The fact that she had accepted gifts and money from the appellant must have played a role in her submitting to the sexual intercourse. When she was asked whether she had screamed for help, she said that she had not resisted or screamed but simply waited for the appellant to finish what he was doing. She also confirmed that the appellant was drunk and fell asleep next to her after the rape. Thus the degree of the trauma suffered by her cannot be quantified" the judgment stated.

The judges apparently ignored well-known advice from Rape Crisis and other groups that "abusers seldom need to use force or even threaten force in order to ensure the submission of their child victims". It is not unlikely that a 15-year-old victim, woken violently from her sleep, would be so terrified of the 46-year-old man assaulting her that she would not fight back.

It is also alarming that judge Shongwe formed his own subjective opinion that the stepfather who raped his daughter, then threatened to kill her before handing over a worthless item was a giver of gifts. It is even more peculiar that Shongwe deemed panties not only to be a suitable gift from a rapist, but also a "compelling and substantial" reason to reduce Ndou's sentence.

Because townships remain so underdeveloped, female residents are often sexually assaulted. Reports of rapes mostly don't make the news – rape has become normalised. According to Sokari Ekine, editor of the prominent African blog "Black Looks", "it is this normalisation of sexual abuse and institutionalized misogyny that allows the police and others in authority to feel comfortable in making statements such as "'she wanted to be raped' and to be wholly negligent in their investigations".

When police repeatedly fail to process rape kits or investigate suspects and when judges fail to convict or adequately sentence rapists, this becomes the norm. Politicians normalise rape further by talking vaguely about "the culture of rape" without taking any responsibility for creating safe environments, or when they blame rape on what they describe as the general barbarism or alcoholism of the poor. The law is clear that raping under-18s deserves a life sentence, but there are now judges deciding that if a 15 year old is given a panty, that is a compelling argument for a lesser sentence.

Unfortunately, there was very little public scrutiny of the SCA decision because the press was pre-occupied at that time with interrogating why the Judicial Service Commission had declined to appoint senior counsel Jeremy Gauntlett as a judge. The IFP even described the Gauntlett issue as "a symptom of an unfolding national tragedy" where lawyers who are "white and bright" are allegedly denied the chance to become judges.

Yet most women and children who are raped are not "white and bright" but part of the poor and working class Black majority whose unsafe living conditions dictate that they will inevitably become victims of sexual violence. The leaders of the three largest political parties - Helen Zille, Mosiuoa Lekota, Jacob Zuma, and Kgalema Motlanthe – show little interest in developing the townships to a livable standard, and are pre-occupied with premature electioneering, publicity seeking and quashing internal dissent in their parties. The violence on the streets inevitably spills over into the home.

These politicians will feature in a multitude of photo opportunities; milking the annual "16 days to end violence against women and children" campaign for as much political capital as possible. But after a few hours in the spotlight, they will return to their secure homes, leaving more women and children to be raped and murdered in the insecure townships.