September 2012
Visit the archives.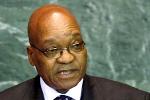 Richard Pithouse - In her recently republished autobiography Emma Mashinini, the grand old lady of the trade union movement, ascribes the deep roots of her steadfast political commitment to a desire to assert that: "I am human. I exist. I am a complete person." This may strike some people as naïve in a country where many of the discourses contending for influence in the elite public sphere are frequently weighed down with the dead hand of stolid jargon, mediated through everything from...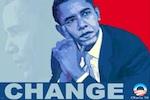 Barack Obama has failed to deliver on his promise of "change" during his first term as president of the US, but many disgruntled Americans would still re-elect him for a second term because he is the "lesser evil". However, Glen Ford of Black Agenda Report contends that Obama is the "more effective evil" because his Democratic base lets him get away with things that the Republicans are unable to get away with. On the issue of foreign policy, he contends,...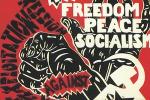 Dale T. McKinley - If ever we needed to be reminded of Milan Kundera's famous axiom that, "the struggle … against power is the struggle of memory against forgetting", then it is in respect of the post-apartheid history of the South African Communist Party (SACP). Why? Because it is a history that shows us, in so many different ways, how and why the SACP has gradually but systematically become a vanguard of ANC factionalist politics as opposed to its self-proclaimed role as an...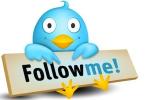 Alyssa Figueroa - The appearance of fame, popularity and a good reputation on the Internet can be bought at bargain prices these days. For only $20 you can have 500 Facebook "likes" in less than three days. For $10, you can get 1,000 Twitter followers, for $8.50, 5,000 YouTube page views and for $110 you can get 10 detailed book reviews. A few weeks ago, the New York Times profiled a comedian who paid to increase his number of followers on Twitter. The comedian, named Dan Nainan, bought more than...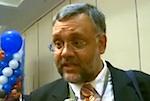 Amy Goodman of Democracy Now! interviews South Africa's ambassador to the US, Ebrahim Rasool, who attended the Democratic National Convention in Charlotte, North Carolina. Rasool discusses the Obama presidency, the militarization of Africa, Islamophobia, the Marikana massacre and his 2006 meeting with then-Senator Obama in South Africa. With respect to Marikana he says, "I believe, at the end of the day, the kind of compromises we made in 1994 are coming back to haunt us. I...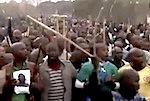 The Lonmin miners' strike has entered its 4th week with no end in sight. As links between the mining companies and the ANC are exposed, there is growing frustration about poverty and inequality in South Africa, and anger at the growing class divide. Al Jazeera's Inside Story asks, "Is there a new kind of apartheid in South Africa?" Shulie Ghosh speaks to Anthea Jeffrey of the South African Institute of Race Relations, Adam Habib from the University of Johannesburg and Tony Dykes...