September 2012
Visit the archives.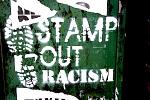 Jane Duncan - In the wake of the Marikana massacre, information is trickling into the public domain, which suggests that the police killing of workers was more premeditated than initially thought. Workers who were released from police custody have confirmed accounts of unjustified police violence against protestors, and these accounts have challenged the dominant narrative of the police having acted purely in self-defence. Public opinion remains sharply divided about whether the police were...

Uruguayan journalist Jorge Gestoso interviews Julian Assange from within the Ecuadorian Embassy in London. In this extensive interview, originally aired on GamaTV on August 30, they talk about the UK government's threat to extract Assange from the embassy, the nature of his relationship with the Ecuadorian government, the secret charges drawn up against him by US prosectors and the allegation of sex crimes in Sweden. "What are you going to say if you have to give your side of the...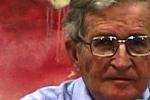 Noam Chomsky - It is not easy to escape from one's skin, to see the world differently from the way it is presented to us day after day. But it is useful to try. Let's take a few examples. The war drums are beating ever more loudly over Iran. Imagine the situation to be reversed. Iran is carrying out a murderous and destructive low-level war against Israel with great-power participation. Its leaders announce that negotiations are going nowhere. Israel refuses to sign the Non-Proliferation...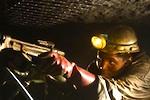 Paul Jay of The Real News Network talks to Vishwas Satgar, Senior Lecturer at Wits University, about the Marikana massacre. "The ANC has embraced a neo-liberal economic model that has opened up this economy. The most they can show for it in terms of delivery is a social grant system mainly targeting the aged and children. The ANC can also show some delivery around housing. But, a lot of the apartheid pattern of urban and spatial development has continued. Beyond this, the ANC is...
Saliem Fakir - Sometimes economic speak merely arranges the technical as a substitution for the moral. The technical itself becomes slanted by a polemic of legitimation. The debate as to whether South Africa's economy is productive or not often has a convenient scapegoat - the problem of the unproductive worker. Workers don't work hard enough for the wages they earn, so they shouldn't expect more because there is always somebody else willing to work for a lower salary, is the...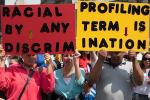 Anna Majavu - Recent political developments have thrown the treatment of Black refugees and migrant workers into the spotlight, as governments all over the world clamp down further on opportunities for people of colour to live and work outside the lands of their birth. The Australian labour government recently moved to revive the "offshore processing centre" in the South Pacific island of Nauru that it shut down in 2007. There, it plans to dump boatloads of migrants that it captures at sea....