July 2010
Visit the archives.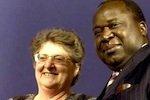 Glenn Ashton - Economic pundits are by their nature economic optimists – they talk up the game, they look on the bright side and they dismiss negative perspectives and doom and gloom talk about any economic downsides. This is quite understandable. Their careers are after all utterly reliant upon the continued growth of capital, on increased profitability and on positive economic sentiments. Consequently they sing the praises and extol the health of the dominant economic system. But the question is,...

Watch part two of this interview here. While Goldman Sachs agreed to pay $550 million to resolve a civil fraud lawsuit filed by the US Securities Exchange Commission, Goldman has not been held accountable for many of its other questionable investment practices. A new article in Harper's Magazine examines the role Goldman played in the food crisis of 2008 when the ranks of the world's hungry increased by 250 million. Amy Goodman and Juan Gonzales of Democracy Now...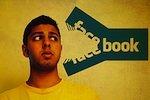 David Bollier - We've known all along that Facebook was more of a commercial machine committed to corporate advertisers than a benign platform that respects individual users. The problem was, most of our friends and acquaintances were already on Facebook. The site has lots of cool features, and there was no serious alternative to migrate to. But, as Facebook's appetite for maximum profits kicked in, we knew there would eventually be a reckoning. The uprising began when Facebook instituted a new set of...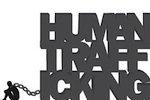 Darla Bardine - She was told she would go to school and learn a trade. In fact, she rarely gets to leave the one room she lives in and she has never even seen a school building. All she sees are men that pay to violate her and sometimes her captor gives her shots to make her better. At least that is what she is told the shots will do. "Human trafficking in South Africa is a serious problem and warrants intervention on all fronts," notes the Human Sciences Research Council. Victims are mostly...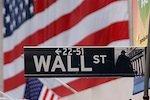 In Washington, the Securities Exchange Commission (SEC) has made a deal with broker-dealer, Goldman Sachs, who will pay a fine of US$550 million to settle a fraud charge brought against the firm. The SEC brought charges against Goldman for secretly betting against its own clients in the US housing crash of 2008. Goldman entered into the settlement without admitting or denying the SEC's allegations. Paul Jay of the Real News Network talks to Gerald Epstein, professor of economics and...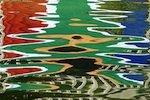 Richard Pithouse - As the glow of the World Cup dims and those of us who didn't have to spend the tournament in Blikkiesdorp start to settle into the ordinary grind everyone from the captains of industry to the Communist Party is urging us to 'build on the momentum'. No one in their right mind could conclude that we don't need momentum. In a country with systemic unemployment, an atrocious school system for most pupils, creeping and increasingly communal modes of...