July 2010
Visit the archives.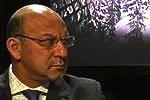 Ebrahim-Khalil Hassen - A reminder to the ANC that it needed to deepen democracy in society arrived at the ANC's Polokwane conference, where one major gripe against President Mbeki was that he had failed to create "policy coherence" amongst the ANC and its alliance partners, let alone the broader society. Mbeki was criticised for insulating public policy through technocratic methods, and failing to build consensus in society beyond the so-called chattering classes. Whilst Mbeki's vision for a...
Democracy Now - Two-time Academy Award-winning actor and director Sean Penn was honored by the Haitian government at a ceremony marking the six-month anniversary of the earthquake that killed 300,000 people and left more than 1.5 million homeless. Penn first came to Haiti after the earthquake struck to help with immediate relief efforts. He decided to stay to finish what he started. He co-founded the J/P Haitian Relief Organization and is managing a tent camp on the Pétionville golf course that now...

The Daily Show with Jon Stewart airs on American television network, Comedy Central. The show recently sent a crew to South Africa to report on the World Cup and human drama surrounding the event. Comedian Jon Stewart's sidekick, John Oliver, went in search of racism and found it in the company of avowed white supremacist, Dan Roodt. In a hysterical interview, Oliver, completely straight faced, baits the unsuspecting Roodt who needs little encouragement to disclose his depraved...
Loren B. Landau and Tara Polzer - For the past three months civil society organisations, academics and even some government officials have been warning that a new round of xenophobic attacks are coming soon after the World Cup has ended. Over the last two weeks, many of these same people have seen their world cup fever give way to a feverish effort to prevent (or at least prepare for) the forthcoming melee. No one has been readying themselves more fervently than migrants, many of whom have started packing and making their way...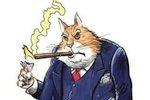 Saliem Fakir - The average pay gap between Eskom's top management and workers is 93% to 9%, but it's the workers getting the flack for demanding more. A similar situation prevails in other parastatals. The wage debate is pertinent after the World Cup has made us drink from the fountain of optimism about the potential for mutual solidarity. But there will be little of it if workers and citizens feel, in general, that CEOs and managers of our parastatals earn excessively and have little to show...

Apparently so. Nicholas Carr, author of The Shallows says neuroscientists have found that there are certain types of activities that have particular influences on our brains. And, the fast paced and intensely repetitive nature of our behavior on the Internet is having a negative effect on our ability to think deeply and reflectively. Because of the way many of us use the Internet, we are reinforcing those mental functions that make us good at skimming and scanning. This is not necessarily a...