July 2010
Visit the archives.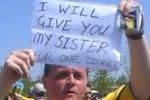 On 6 July 2010, K'naan rocked 25,000 fans at Durban's FIFA Fan Fest with his world cup anthem, Waving Flag. But a super talented international collaboration, the Playing Fields Connective have produced a delightful send-up of the song titled Wavering Flag. The collaboration of progressive artists debunk many myths about the World Cup in this genuinely entertaining, humorous and intelligent commentary about the exploitative mega event.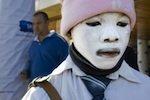 Fazila Farouk - Somewhat hidden from the spotlight this year, a time-honoured staple on the national calendar ran almost parallel to the world's biggest soccer tournament. From the 20th of June to the 4th of July, the Grahamstown National Arts Festival (NAF) held its annual two-week programme of drama, music, dance and fine art, as it has done since 1974. Artistic expression and its appreciation are vital to the spice of life and the NAF offered a well-timed sojourn from a nation engulfed by...
Glenn Ashton - Rumours are circulating that when the World Cup is over, foreigners will be expelled. But surely it must be clear by now that South Africa has long been a melting pot and that our immigrant population is here to stay? We must ask ourselves whether xenophobia is perhaps just a label we have slapped on a phenomenon that has been inadequately analysed or understood. Are our beliefs around xenophobia perhaps just lazy thinking? Do we really collectively hate outsiders to the extent that...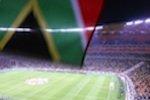 Dale T. McKinley - The sun has almost set on the Soccer World Cup and its seeming suspension of our South African 'normalcy'. No doubt, many will try their best to continue to bask in its positively proclaimed 'developmental legacy'; but, as sure as the sun will rise on the morning after, so too will the reality of that 'normalcy' bite us like an unhappy dog. Nowhere will this be more apparent than in the world of South African soccer itself. It is an unfortunate fact of our early 21st century...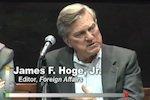 In almost every major religion in the world, there has been a growth of the fundamentalist wings in the past 25-30 years. This includes Christianity, Islam, Judaism and even Hinduism. James F. Hoge Jr. contends that something is happening at a systems level and hypothesizes that religious fundamentalism is on the rise as a consequence of globalization. Hoge is editor of Foreign Affairs, a forum for the discussion of American foreign policy and international affairs.
Jane Duncan - In May, the Deputy Minister of Home Affairs, Malusi Gigaba, announced that he was pursuing the possibility of a complete ban on pornography distributed over the Internet and on cell phones. This emerged after Gigaba met with the Cape Town-based Justice Alliance of South Africa (JASA) to discuss a Bill they had drafted in support of such a ban, as well as a legal opinion on the constitutionality of the Bill. The head of another Cape Town-based organisation, Errol Naidoo, of the Family...