July 2010
Visit the archives.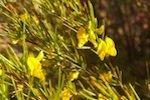 Saliem Fakir - Civil society organisations continue to make a difference against the malpractices of big corporations. Dedicated non-profit and community organisations work against time and the public's lack of awareness to tackle corporations that spend an inordinate amount of money on public relations. It's a constant war of public imagery with big corporations spending a lot to look good and clean. Given their vast capacity, those corporations who covet deliberate malevolence against public...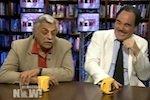 Award winning director, Oliver Stone, and activist historian, Tariq Ali, talk about the sea change in Latin American leadership and economic reforms on the continent while promoting Stone's latest documentary South of the Border, co-written by Ali. Latin America is the only continent on the planet where a number of countries reject neoliberal economics. According to Stone, former Argentinean president, Néstor Kirchner, was the first president to reject neoliberal economics --...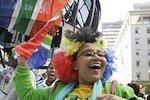 Richard Pithouse - The FIFA headquarters are nestled into a secluded spot on the hill overlooking Zurich, one of the richest cities in the world. Here a glass of coke will cost you R60 at a restaurant. The city, set around a lake with snow capped mountains in the background, is picture perfect in a chocolate boxy kind of way. But it's not just a twee live-in European theme park pretending to be a city. Zurich is also home to squats, innovative housing and artists' collectives, large immigrant...