June 2014
Visit the archives.
Richard Pithouse - The destruction of the Nomzamo settlement in Lwandle, Cape Town, has received an extraordinary degree of political and media attention, much of it noting the illegality and brutality of the eviction, and much of it sympathetic to the occupiers. Evictions, generally illegal and frequently violent, have been an everyday part of actually existing modes of urban governance in post-apartheid South Africa. Most of the major cities have units maintained for the sole purpose of mobilising state...
Saliem Fakir - The local hype over shale gas continues as the ANC's National Executive Committee recently announced that shale gas is a "game-changer" and must be exploited for the benefit of the country. How much gas there truly is below the Karoo's surface is anybody's guess. The original U.S. estimate of the South African resource was put at 480 trillion cubic feet (TCF). Separate resource estimates by the Petroleum Agency of South Africa and the Geological Sciences...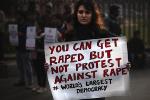 Janet Allon - India has a horrific rape and violence against women problem, which came to international attention after a medical student was raped, tortured and murdered on a bus in 2012. Just recently two girls were found hanging from a tree after being raped in Uttar Pradesh. Last week brought news of police officers themselves being accused of gang raping a woman who came to a police station in Uttar Pradesh to inquire about her husband's release. Alas, in India as in (other countries), even some...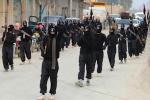 The world's eyes are on Iraq again. U.S. Secretary of State John Kerry has acknowledged that America is considering launching drone strikes inside Iraq to help shore up the Iraqi government after militants from a group known as the Islamic State of Iraq and Syria (ISIS) seized towns in the northern part of the country after fierce fighting. However, Iraqi-American analyst Raed Jarrar, in an interview with Democracy Now! argues that from an Iraqi perspective, America's intervention...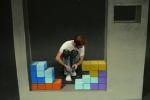 Gaming has become such an integral part of people's lives in the new millennium. Jane McGonigal, talks about pioneering research on the impact of gaming on important aspects of our lives. She refers to a study done at Oxford University, which claims that people who played Tetris within six hours of experiencing a traumatic event could minimize the possibility of developing post-traumatic stress disorder (PTSD) and flashbacks. Playing Tetris within six hours of any traumatic event...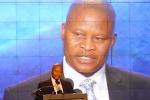 Dale T. McKinley - In a democracy worthy of the name, no specific belief, conscience, thought, opinion or religion has special legal or societal status. As captured in the equality clause of South Africa's Bill of Rights, "everyone is equal before the law", wherein "equality includes the full and equal enjoyment of all rights and freedoms". Those rights and freedoms encompass the political, civil, legal, environmental, social, economic and cultural. Simply put, all of our...