June 2014
Visit the archives.

Lorrie Faith Cranor studies online privacy, usable security, phishing, spam and other research around keeping people safe online. In this TED Talk she reports on a study of passwords that people routinely use. Cranor studied thousands of real passwords to figure out the surprising, very common mistakes that users - and secured sites - make to compromise security. And how, you may ask, did she study thousands of real passwords without compromising the security of any users? That's a story...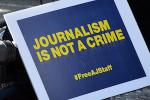 An Egyptian court has sentenced three Al Jazeera journalists to between seven and 10 years in prison on terrorism charges, including "spreading false news" in support of the Muslim Brotherhood, deemed by the government a "terrorist group." Peter Greste, Mohamed Fahmy and Baher Mohamed have been jailed since December in a case that's stoked international outrage. The sentence came down one day after U.S. Secretary of State John Kerry visited Cairo to meet with...
Mandisi Majavu - Last month the BBC published an article titled, "Do white people have a future in South Africa?" Western institutions like the BBC see no problem in commissioning articles like this due to mainstream whites' misconception of racism as a zero-sum game. Research shows that mainstream whites associate a decrease in anti-black racism with an increase in anti-white racism. The notion of "reverse racism" is rooted in this misconception. Proponents of "reverse...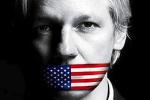 World famous whistle-blower, Julian Assange, marked the second anniversary of his political asylum inside the Ecuadorian embassy in London yesterday, June 19. Assange has been trapped inside the building for two years, since entering it after being ordered extradited to Sweden from the UK to answer questions regarding allegations of sexual misconduct. Speaking to the Real News Network earlier this week, Assange's lawyer, Michael Ratner reminded the public what the saga was all...
Glenn Ashton - A remarkable thing is happening in the world of economics. Dissatisfied students from various institutions around the world insist that the dominant economics curriculum must change, as it inadequately reflects, or deals with, our current economic realities. They clearly realise that real change occurs from within. These students demand changes that not only reflect our post-2008 economic crash world, but further insist that the entire theoretical economics framework and curriculum be...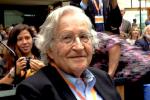 By Chris Hedges - CAMBRIDGE, Mass. - Noam Chomsky, whom I interviewed last Thursday at his office at the Massachusetts Institute of Technology, has influenced intellectuals in the United States and abroad in incalculable ways. His explications of empire, mass propaganda, the hypocrisy and pliability of the liberal class and the failings of academics, as well as the way language is used as a mask by the power elite to prevent us from seeing reality, make him the most important intellectual in the country. The...