May 2012
Visit the archives.
Gillian Schutte - Over the past eighteen months there have been enough "Kaffir" slips of the tongue, from different echelons of White society, to prove that racism is alive and well and living on the tips of the tongues of most White South Africans. In many cases all it takes is a bit too much wine, a bump in the Spar or a little bit of fame and Eros from the rightwing, to let it slip. And the recent hanging of 'The Spear' in the Goodman Art Gallery is not really much different. ...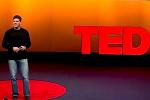 Lauren Kelley - TED curator Chris Anderson seemed most concerned that "business managers and entrepreneurs would feel insulted" by some remarks about income inequality. We've long heard complaints that TED is elitist. The annual conference in California costs $7,500 to attend and is nearly impossible to get into, even for those who can afford the price tag; it is widely considered to be "unofficially invite-only." Still, you'd be hard pressed to find...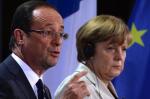 Pepe Escobar - History will register his plane struck by lightning on the way to Berlin, no fancy kisses, and asparagus with veal schnitzel on the menu. This is the way the eurozone ends (or begins again); not with a bang, but a ... lightning strike. Merkollande - the new European power couple drama interpreted by French Socialist President Francois Hollande and German Christian Democrat Chancellor Angela Merkel - is a go. Trillions of bytes already speculate whether former President Nicolas Sarkozy...


The Rio+20 summit is taking place from 20-22 June 2012 in Brazil where world leaders will be asked to make "voluntary commitments" towards a global plan for sustainable development. But, it looks like prospects for a new global agreement, which everybody signs on to, are looking bleak. The Inter Press Service reports that after two weeks of closed-door negotiations, a United Nations preparatory committee (PrepCom) has failed to reach consensus on a global plan of action for...
Walden Bello - The freer flow of commodities and capital has been one of the features of the contemporary process of globalization. Unlike in the earlier phase of globalization in the 19th century, however, the freer flow of commodities and capital has not been accompanied by a freer movement of labor globally. The dynamic centers of the global economy, after all, have imposed ever tighter restrictions on migration from the poorer countries.Yet the demand for cheap labor in the richer parts of the world...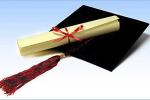 Glenn Ashton - UNISA, the University of South Africa, has established an excellent reputation over its 138-year history. Even during apartheid it served everyone in the country through its open distance education model. Many past and present leaders earned their degrees whilst incarcerated for anti-apartheid activities, this fact recently receiving praise from President Zuma. There are still prisoners within the corrections system receiving UNISA tuition. UNISA extends the possibility to realise our...