May 2012
Visit the archives.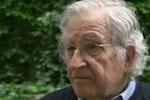 Amy Good man of Democracy Now! talks to world-renowned political dissident, linguist and author Noam Chomsky about the Palestinian hunger strike. A tentative deal has reportedly been reached to end a landmark action that's seen more than 2,000 jailed Palestinians go without food to pressure Israeli prison authorities to end the use of solitary confinement and ease a wide range of restrictions. "The hunger strikes are a protest against ... violations of the elementary human...

Social strategist Renny Gleeson talks about the rise of a culture of availability with the proliferation of mobile devices such as cell phones -- and an obligation to that availability. In this funny and poignant 3-minute talk, Gleeson breaks down our always-on social world where the experiences of the moment are less interesting than our documentation of these moments, which we tweet about or find other ways to record and share. © TED Talks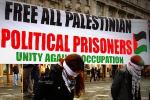 Richard Pithouse - On the first day of March in 1981 Bobby Sands, imprisoned in the Long Kesh for links to the armed resistance to the British occupation of Northern Ireland, began a hunger strike. For seventeen days he was able to keep a diary. The first entry begins with two lines that have become immortal: "I am standing on the threshold of another trembling world. May God have mercy on my soul." In 1976 Margaret Thatcher's government had introduced a policy of 'criminalisation' that denied...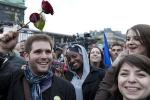 Leonard Gentle - The Presidential elections in France and the general elections in Greece are seismic events, which have significance way beyond the characters involved. After three years of austerity programmes throughout Europe characterised by billions of Euros worth of public money redirected towards protecting bankers and speculators who indulged in an orgy of reckless bond buying, people are simply defying an elite consensus. This consensus brought together all the politicians, economists and media...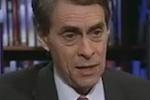 The military tribunal established to prosecute the five leading suspects in the September 11th attacks opened this weekend at Guantánamo Bay. During a nine-hour hearing on Saturday, the five prisoners refused to enter pleas on murder and terrorism charges, or to talk or listen to the judge, in what one of their lawyers explained was a "peaceful resistance to an unjust system."Defense attorneys say the trial for the five leading suspects in the September 11th attacks is rigged...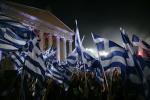 Panos Garganas - The results of the Greek general election have exploded in the face of the ruling class. The parties that had supported the "technocratic" coalition government, headed by former banker Lucas Papademos, suffered a crushing defeat. In 2009 these parties controlled 266 of the 300 seats in the Greek parliament. Now they are down to 149 seats between them. Bonus And even this figure is misleading, as it includes 50 seats given as a "bonus" by the electoral...