March 2012
Visit the archives.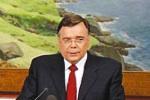 Iceland's former Prime Minister, Geir Haarde, is the only political leader in the world to face prosecution over the financial and banking crisis that hit the world economy. He is in the dock for failing to prevent the 2008 financial crisis that brought Iceland's economy to its knees. According to Omar Vladimarsson of Reuters, "Haarde is charged with gross negligence for failing to take proper measures to prepare for an impending financial crash. He is also accused of failing to...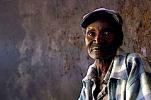 After having fled economic hardship and political violence in their own country, an estimated 1.5 million Zimbabweans live in South Africa. Millions of migrants in South Africa remain undocumented. Those living with disabilities are amongst the most vulnerable. Out of Sight is a short documentary that explores the lives of blind undocumented Zimbabwean migrants as they try and eke out a living begging on the streets of Johannesburg. © IRIN
Dale T. McKinley - If there is one thing that the ruling ANC and the government it runs hates more than anything else it is the charge that they are increasingly acting like the old National Party and its apartheid state; more specifically, that they are rapidly embracing the very securitisation of the state that the forces of liberation (including the ANC its SACP ally) fought so hard to resist and consign to the dustbin of apartheid history. Unfortunately but somewhat predictably, the way in which the ANC...
Anna Majavu - The first ever Palestinian-South African music collaboration between musicians and activists from both countries will be screened by video link between Gaza City and Soweto next Monday [12th March] as part of this week's 8th international Israeli Apartheid Week. Israeli Apartheid Week (IAW) is an annual international series of events (including rallies, lectures, cultural performances, film screenings and multimedia displays) held by ordinary people in well over 100 cities,...
Vanessa Baird - "You can't evict an idea," read a sign posted in the window of 21-29 Sun Street, in the City of London. The grey concrete office block, owned by the Swiss bank UBS, had been invaded and turned into a 'Bank of Ideas' by members of London's Occupy movement. Inside, instead of screens and monitors showing the ups and downs of the markets, walls were decorated with Banksy-style graffiti art. Where there might have been a boardroom table, ping pong...

Replacing a dictatorship with democracy has proven to be a complicated task for Egyptians, says Al Jazeera's Marwan Bishara. More than a year after Egypt's watershed revolution that brought down dictator Hosni Mubarak, the military is still in power, an interim election handed a two-thirds majority to conservative Islamist political parties in the national assembly, the economy is on the brink of collapse, and the country's internal political debate centers on the adoption of sharia law as a...