March 2009
Visit the archives.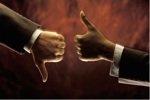 Michelle Pressend - The success of the recently held Earth Hour, which 35 countries including South Africa participated in, is testimony to the growing understanding of the relationship between human energy consumption and climate change. Energy consumption is at the heart of global warming. However and more importantly, we need to examine the issue more broadly. The planetary ecological crisis, commonly referred to as climate change, is a systemic dilemma stemming from unsustainable economic growth and...
P. Sainath - It's been the night of the long knives for India's billionaire population. Their band has just been decimated, falling by more than half from 53 to 24. The latest Croesus Count, also known as the Forbes Billionaires list, makes that much clear. We also fell by two notches to sixth rank in the list of nations with the most billionaires. India's earlier No. 4 slot being slyly usurped by the Chinese who clock in with 29. More mortifying, we are a rung below the Brits...
There's been an outcry in America about the financial rescue plan unveiled by the Obama administration under the leadership of Treasury Secretary, Timothy Geithner. The Obama administration plans to buy up $2 trillion in toxic financial assets. The plan is being denounced by economists in the mainstream press, as well as commentators in the alternative media. Pepe Escobar also provides excellent commentary of Geithner's PPPIP (Public-Private Partnership Investment Programme), which he refers...
Astrophysicist , Alan Boss, member of the Science Working Group of NASA's Kepler Mission, says "earth-like" planets are common and that the Kepler mission is likely to find hundreds of them. The next step for NASA will be to build something that will not only find earth-like planets, but also find evidence of life on those planets. Boss' personal feeling is that those planets are going to be inhabited by something. Not necessarily intelligent life, because those planets...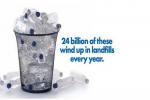 Fazila Farouk - The next time you find yourself reaching for bottled water, consider the implications of your actions. Purchasing and drinking bottled water is not only pricey for your pocket; it affects the sustainability of our planet and undermines the right to water as a public good. Unless you find yourself in a rural outpost with dubious water infrastructure or in an industrial town where the 'big factory' is pissing its by-products into rivers and streams, there is little basis for the...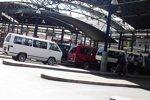 Ebrahim-Khalil Hassen - The 1980's saw the mushrooming of the taxi industry. Informally it provided a better alternative to riding the train or using largely unreliable bus operators. Commuters voted with their feet, providing our burgeoning taxi industry with a solid customer base, as well as largely captive routes. The foundation of the taxi industry is rooted in apartheid local government's failure to provide a municipal bus service, notwithstanding the fact that bus boycotts were an important form...