March 2009
Visit the archives.
Saliem Fakir - The recently released Framework for South Africa's Response to the International Economic Crisis (19 February 2009), by the Presidency, calls for all South Africans to work together and build social solidarity to get us out of this crisis. But how the one part of South Africa comes to the party with the other is entirely asymmetric, as the weaker half will come limping rather than race to the cause. The document declares noble ideals to strive for. To get there and build a truly...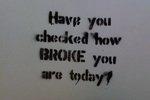 Glenn Ashton - It is clear that we have entered a global economic fire-storm. There are inevitable comparisons between the Great Depression which also began on Wall Street and which will affect each of us, where ever we live, as if we were US citizens. Besides comparisons being odious, no two historical events are ever identical in either cause or effect. There certainly may be similarities between the Great Depression and the Pretty Damn Massive One into which we are now sinking. Those in the navigation...
What is the role of the U.S. in the disposition of the world's economic and environmental resources? How are financial markets best defended from economic shock? Does liberalization ensure prosperity? These issues were discussed by journalist, Naomi Klein and economists Joseph Stiglitz and Hernando de Soto, in a conversation moderated by David Harvey, Distinguished Professor of Anthropology at the Graduate Centre - City University of New York. To hear what Klein had to say, please click...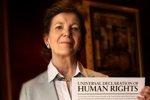 Democracy Now - Amy Goodman of Democracy Now speaks to former UN High Commissioner for Human Rights and former president of Ireland, Mary Robinson. Robinson is president of the International Commission of Jurists, which has released a report that finds the so-called war on terror has eroded human rights worldwide. Robinson also addresses the ongoing Israeli siege of Gaza and takeover of the West Bank, the need for an independent investigation of Bush administration crimes, the global economic meltdown, and...