January 2014
Visit the archives.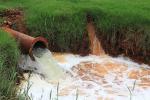 Gillian Schutte - Brown issues, in environmental jargon, refer to the environmental impact of pollution on communities living in the ambit of big industry. This is the very issue that has been highlighted by the recent Kagiso Extension 1 community uprising against the Mintails gold mining operation on the West Rand of Gauteng. Mintails, an Australian owned company, has been practicing opencast mining and blasting only 100 meters from people's homes in Kagiso, which, the community say, has resulted in...

Comedian-actor-writer Russell Brand who not so long ago guest edited an edition of New Statesman has emerged as a celebrity with vocal political views. In a recent talk with students at Cambridge University, Brand discusses an interesting array of social, political and economic issues articulating that definitive anti-establishment critique that he is increasingly gaining popularity for. Offering a unique brand of enlightenment and entertainment, Brand manages to inject comedic sauciness...

Every cell in the human body has a sex, which means that men and women are different right down to the cellular level. Yet too often, research and medicine ignore this insight as well as the startlingly different ways in which the two sexes respond to disease or treatment. As pioneering doctor Paula Johnson describes in this thought-provoking talk, lumping everyone together means we essentially leave women's health to chance. Women are not getting the full benefit of modern science and...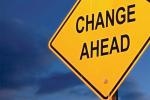 Saliem Fakir - Economic crises always present opportunities to rethink the conventional economic model whatever hue it may take. Some of these debates are raging at the World Economic Forum at present. South African debates on economic policy matters are out of touch with the emergence of fresh thinking amongst mainstream economists in different parts of the world. Those who follow John Maynard Keynes examine his ideas with a fresh pair of eyes and those that defend the tradition of the trio of...
Ben Norton - Is Facebook flirting with fascism? The question might prove difficult to answer with a resounding "yes or no," but, to those who have been keeping track of its recent censorship practices, the answer appears to lean heavily toward the affirmative. On 9 January 2014, after over five years of operation, popular Facebook page Anarchist Memes was permanently taken down by Facebook. With approximately 90,000 likes and hundreds of comments each day, Anarchist Memes established itself...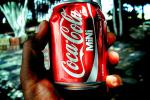 Glenn Ashton - A few decades ago city workers anticipated a cheap, relatively healthy lunch of a bunny chow – a dollop of stew or curry in a half loaf, along with a pint of milk. Today inflation and industrial food have shifted us to where a lunchtime visit to the corner shop or local supermarket reveals the extent of our dietary rot. For too many, lunch often means a half a loaf of bread and a bottle of cool drink. In our cities cool drinks have almost become ubiquitous, the daytime drink of...