January 2014
Visit the archives.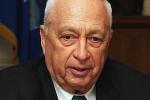 In an interview with Democracy Now! following the death of former Israeli Prime Minister Ariel Sharon who died on Saturday, world-renowned political dissident, linguist, author and Institute Professor Emeritus at Massachusetts Institute of Technology, Noam Chomsky says, "There is a convention that you're not supposed to speak ill of the recently dead, which unfortunately imposes a kind of vow of silence, because there is nothing good to say. (Sharon) was a brutal killer; he had...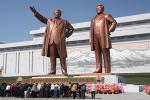 John Feffer - Several years before William Shakespeare wrote his first play, England was rocked by a bloody political scandal. Queen Elizabeth, the virgin monarch who had been on the throne for nearly three decades, was in a battle of wills with her cousin, Mary Queen of Scots. England's religious future was at stake. Would it stay Protestant, as Elizabeth had decreed, or would it revert to Catholicism, as Mary preferred? Mary had fled Scotland for the presumed safety of England and her...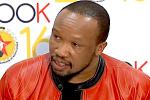 Jane Duncan - At its special national congress last month, the National Union of Metalworkers of South Africa (Numsa) took a significant decision not to support the ruling African National Congress (ANC) in the next elections. Numsa is the largest union affiliated to the troubled Congress of South African Trade Unions, and its clout is considerable, so its decision is a turning point for the country's politics. Numsa supports socialist ideas and, as a result, at the congress, it resolved to...

Richard Pithouse - For a long time the ANC was able to sacralise its authority by invoking the key events, ideas and personalities of the struggle like Catholics recite the Stations of the Cross. However we have now reached the point where the power of that political liturgy to inspire and to discipline is in precipitous decline. Patronage and repression have contained some of the fallout. But despite the mobilisation of money and guns to shore up the party's authority, new heresies, some with their own...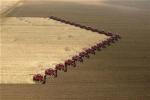 Glenn Ashton - Over the course of the past century our food supply has shifted from local to global. Most food our grandparents ate was grown regionally, often by neighbourhood farmers. Today our food comes from across the world. More importantly, it is often produced in highly destructive ways, at the lowest possible cost. Consequently our food production system is responsible for accelerating the rate of destruction of the very ecosystems we are reliant upon in order to maintain our delicate global...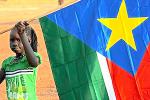 Alexander O'Riordan - Little more than two years since declaring independence, South Sudan is now in what can only be described as a civil war. Right now representatives of both sides are in Addis Ababa for peace talks backed by Ethiopia, Uganda and Kenya amongst others. While many pundits have and continue to point to ethnic based threats to stability, few have paid enough attention to the raw economics of the situation. South Sudan's government inherited one of the world's poorest and most...