September 2014
Visit the archives.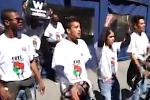 The Boycott, Divestments, Sanctions (BDS) campaign targeting Israel has embarked on a more visible programme of activism in South Africa. On Saturday, August 30, more than 40 actions were staged throughout the country. Retail giant Woolworths is being targeted for its refusal to stop stocking Israeli products from occupied Palestine. The BDS campaign aims to bring greater awareness to the plight of Palestinians in the Israeli/Palestinian conflict and peacefully demand a solution to the...
Jodie Gummow - With last week's news that Earth's resources have slipped into an "ecological deficit" for the rest of 2014, many countries around the world have come under scrutiny for taking more from nature then their own ecosystems can supply. What exactly is this ecological debt? Essentially, it means we have used up all the planet's natural resources available for an entire year—think deforestation, soil erosion and carbon dioxide emissions—so now we're...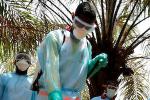 Mandisi Majavu - In his book, Infections and Inequalities, Paul Farmer writes that we live in a world where infections pass easily across borders, while resources, including cumulative scientific knowledge are blocked at customs. The recent outbreak of Ebola in West Africa is a case in point. The World Health Organisation has warned that the number of Ebola cases could rise to 20,000 largely because the medical staff in these West African countries do not have the resources to deal with the rapid spread of...