September 2014
Visit the archives.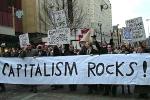 Leonard Gentle - President Jacob Zuma recently returned from Russia, a strange place to be for many when you're in the middle of a crisis at home, as many a commentator here in South Africa has observed. Maybe he and Putin were swapping stories of a new series of Survivor. Putin certainly would have a lot to teach Zuma on that score. But important as those tips may be for our embattled Zuma, Putin has much bigger fish to fry and for those of us more interested in social justice than the competing...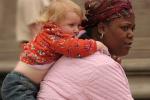 They are important drivers of the South African economy, yet domestic workers are still amongst the lowest paid workers today. Their fate was sealed during the apartheid era when "kitchen girls" were just servants with no workplace rights. Little has changed in post-apartheid South Africa we learn from Myrtle Witbooi, the general secretary of South Africa's domestic workers' union. Domestic work is still not considered decent work. Poor enforcement of regulations and...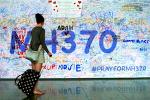 Nile Bowie - Six months have passed since the disappearance of Malaysia Airlines flight MH370 in March, which took off from Kuala Lumpur carrying 239 people en route to Beijing. The aircraft veered wildly off course while flying over the South China Sea before turning back over the Malaysian peninsula toward the Indian Ocean, where it is presumed to have crashed. Despite the largest multinational search and rescue effort ever conducted, not a trace of debris from the aircraft has been found, nor has...
Binoy Kampmark - They [the Palestinians] started it. We now don't count who's dead. You're dead. You deserve to be dead. You started it. Don't you dare make me feel sad about that. – Joan Rivers, Daily Mail, Aug 8, 2014 The politics of the body, those irreverent observations about her vagina, and, well, everything else associated with the district of flesh – that was something Joan Rivers was rather good at. She made fun of her own...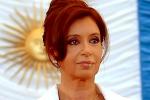 Argentinian president, Cristina Kirchner, is fighting to get her story across in the domestic and international news media. She is pitching Argentina as the underdog standing up to US vulture funds and the people who buy them and hold developing countries hostage for the sake of financial gain. When Argentina made headlines around the world on July 31st after defaulting on its debt, the international media defaulted as well. The coverage could be summed up in four words, "here we go...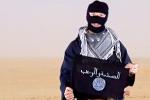 This is a special Rap News summary of the past months' remarkable series of events. From Gaza to Syria, ISIS to Ukraine, Sinkholes to Ebola, Ferguson to Robin Williams, the world has been experiencing a seemingly endless series of events befitting of a Ronald Emmerich movie. How do we manage to deal with all the painful ironies and bloody tragedies of these times? To find out, Juice Rap News tunes into the mainstream media. In this superb parody, the comedic team brings you world...