August 2012
Visit the archives.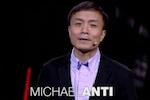 Chinese blogger, Michael Anti, provides some humorous and fascinating isights into life on the Chinese Internet, which he refers to as the China-net. The Chinese government has complete control over the Internet - all servers are in Beijing. But despite the high levels of censorship, the Internet in China is no dull and lifeless space. For every single international Web 2.0 service that was blocked by the Chinese government, the people of China created their own alternative. For example,...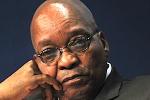 Richard Pithouse - The distance between the stated aspirations of a protagonist on the political stage and the realities of its actual practices can sometimes mark a genuine attempt at internal contestation. It would, for instance, be a good thing if a group of people in the ANC insisted that the party was seriously committed to the principle that every child has a full, equal and immediate right to an education that could nurture their talents and then backed this affirmation up with real action, including...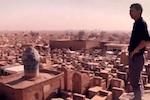 In keeping with Barack Obama's presidential campaign promise, the US has withdrawn its troops from Iraq and by the end of 2012 US spending in Iraq will be just five per cent of what it was at its peak in 2008. In a special two-part series, Al Jazeera's Fault Lines travels across Iraq to take the pulse of a country and its people after nine years of foreign occupation and nation-building. Now that US troops have left, how are Iraqis overcoming the legacy of violence and toxic remains of the...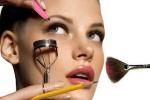 Gillian Schutte - In the wake of the many global revolutionary rumblings over the past two years I have been pondering the prospect of a mass women's revolt against the male-owned beauty industry that mostly diminishes women to mere objects and creates untold conflict in our psyches. This industry, along with the mainstream media, is premised on beautyism and has employed a very effective tool of "othering" those who do not fit into the idealised picture of what is pleasing to the...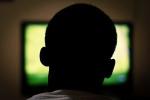 Jane Duncan - Last month, the Independent Communications Authority of South Africa (ICASA) released draft Digital Terrestrial Television (DTT) regulations for a second round of public consultations. The DTT transition provides South Africa with an opportunity to address the uneven development of television, given the enhanced capacity for more broadcasters to offer more channels. In theory, South Africa is meant to have three tiers of broadcasting - commercial, community and public service - to ensure...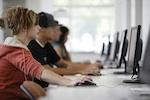 Daphne Koller is enticing top universities to put their most intriguing courses online for free - not just as a service, but as a way to research how people learn. And many of the world's top universities are obliging, including Stanford, Princeton and so on. Koller's free online university has 640,000 students enrolled from 190 countries. While the students gain qualifications, the professors learn valuable lessons about how learning takes place. Each keystroke, comprehension...