July 2014
Visit the archives.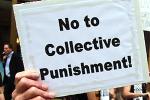 Medea Benjamin & Pam Bailey - With the news that the bodies of three missing Israeli teens had been found in a field not far from the stretch of road where they disappeared June 12, people everywhere reacted rightly with sorrow and anger. Eyal Yifrah, 19, Gilad Shaar, 16, and Naftali Fraenkel, also 16, were students who lived with their families in a Jewish-only settlement near the Palestinian city of Hebron in the West Bank. The settlement and others like it have been declared illegal by the International Court of...
Sonali Kolhatkar - Soccer (or football, as the rest of the world refers to it) is the most popular sport globally. But can you love the game while hating the World Cup? The 2014 World Cup tournament in Brazil has attracted record numbers of American viewers, with reports of 23 million people having tuned in to a single match between the U.S. and Portugal alone. Worldwide, the numbers are expected to be even more staggering over the course of the entire tournament, given that half the planet tuned in to the...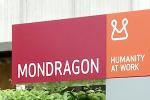 At a time when many people are disillusioned with big banks and big business, and growing inequity, employee ownership offers a real solution for workers and communities. Shift Change is a new documentary that features worker-owned enterprises in North America and Mondragon, Spain. Through on-camera interviews and visits to the factory floor, filmmakers Mark Dworkin and Melissa Young capture the spirit of diverse cooperatives - bakeries, fair trade coffee and chocolate wholesalers,...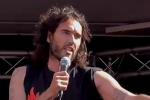 On June 21, 50,000 people marched through central London from the BBC's New Broadcasting House in central London to Westminster protesting against austerity measures introduced by the UK's coalition government. Comedian Russell Brand addressed the demonstration organised by the People's Assembly. He argued, "In the week that followed the 9/11 attacks, the bank account of every person that was involved in Al Qaeda was frozen. Their assets were frozen and taken away. Why are these...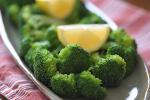 Cliff Weathers - Daily consumption of broccoli can go a long way in protecting people from the harmful effects of air pollution, a study from Johns Hopkins University has found. A clinical trial, conducted in Jiangsu Province — one of China's most polluted regions — found that consuming a beverage that included broccoli sprouts helped participants to excrete toxins associated with particle and ozone air pollution. A compound in broccoli, sulforaphane, has been shown in previous studies to...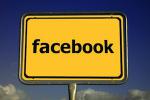 Jon Queally - New details surrounding how Facebook allowed academic researchers to conduct a secret experiment on nearly 700,000 of its users to determine if digital manipulation of their emotions could be achieved has spurred widespread condemnation and new fears about the power of such systems when turned against the millions of people who use them on a daily basis. The experiment in question, which sought to document evidence of a "massive-scale emotional contagion through social networks,"...