July 2014
Visit the archives.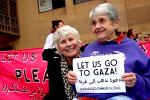 Richard Pithouse - Every time a man has contributed to the victory of the dignity of the spirit, every time a man has said no to an attempt to subjugate his fellows, I have felt solidarity with his act. - Frantz Fanon, Black Skin, White Masks, 1952 The ruthless assault on Gaza has sometimes been presented in our media, and on occasion in some solidarity efforts too, as an issue that is solely of concern to Muslim people. It is true that in recent years state politics in both Palestine and Israel has taken...

A New York high-rise developer is at the center of outrage for building what activists are calling a "poor door". Composed of high-end luxury apartments and cheaper units meant for low-income families, the building will have a special back entrance that those living in the less expensive apartments must use. By including cheaper apartments in the building under the auspices an inclusionary housing programme, the developer is able to apply for tax breaks estimated at millions of...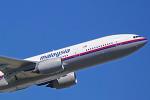 Pepe Escobar - And here's the spin war verdict: the current Malaysia Airlines tragedy - the second in four months - is "terrorism" perpetrated by "pro-Russian separatists", armed by Russia, and Vladimir Putin is the main culprit. End of story. Anyone who believes otherwise, shut up. Why? Because the CIA said so. Because Hillary "We came, we saw, he died" Clinton said so. Because batshit crazy Samantha "R2P" Power said so - thundering at the UN, everything duly...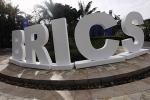 Alexander O'Riordan - Last week Brazil, Russia, India, China and South Africa (BRICS) announced they are joining forces to establish a BRICS alternative to the World Bank. The BRICS bank will be capitalised to the tune of $50 billion or about the same size as the World Bank's loan to Brazil. While the size of the initial capital allocation does not stack up in comparison to the World Bank's, this could still prove to be a significant opportunity to change the global system more in favour of the...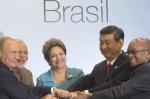 Michael Hudson, Distinguished Research Professor of Economics at the University of Missouri and Leo Panitch, a distinguished research professor of political science at York University in Toronto, discuss and debate the significance of the new international development bank created by Brazil, Russia, India, China and South Africa (BRICS). While Hudson argues that the new BRICS Bank, which is called the New Development Bank (NDB), heralds a new era in the global geopolitical power balance,...
Lynn Parramore - Want to make employees happier and more productive? Give them a four-day work week. The concept was introduced in the 1950s by American labor union leader Walter Reuther, but it's taken a long time for the country to come around to his way of thinking. There are signs that things are changing. Treehouse, an online education company, has a four-day work-week policy, and CEO Ryan Carlson has never looked back, saying it increases both output and morale. Other forward-thinking companies,...