July 2014
Visit the archives.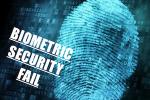 Jane Duncan - Mauritius is known to South Africans mainly as a holiday destination, brimming with idyllic beaches, luxurious hotels and stunning scenery. However, there are other, less well-known ties that bind the two countries together. At the moment, both countries are introducing 'smart' ID cards, requiring their citizens to give biometric information to the government in the form of their fingerprints, to establish their legal identities. This information will also be recorded in...

In 2002, investigative journalist and TED Fellow Will Potter decided to take a break from his regular beat, writing about shootings and murders for the Chicago Tribune. He went to help a local group campaigning against animal testing: "I thought it would be a safe way to do something positive," he says. Instead, he was arrested. Potter relates the bizarre tale of how animal rights activists and conservationists have become the FBI's number one domestic terrorism threat in...

On a single Sunday in May this year, Germany was able to obtain nearly 75 percent of its electricity from renewable resources. By noon that day, electricity prices went negative. Small producers such as small businesses, families and co-ops are producing large amounts of wind and solar energy at near zero marginal cost, which is fed into the grid. Renewable energy technologies have sprung up in tandem with information technology heralding a move away from energy being supplied by large...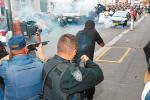 Mohamed Motala - In recent years, strikes in South Africa have become turbulent. Today the Farlam Commission is hearing evidence of the 2012 strike on the platinum belt that was characterised by extreme use of violence on all sides. Mining companies, Lonmin, AngloPlat and Implats, assisted by the South African police, displayed aggressive behaviour towards striking mineworkers, which resulted in an elaborate show of force culminating in the biggest post-apartheid massacre in the history of South Africa....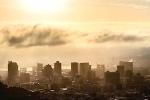 Recent research from the World Health Organisation reveals that air pollution is responsible for one in eight deaths globally. For people living on the Highveld in South Africa, these statistics represent a genuine threat. People in the Highveld suffer disproportionately from health problems directly related to pollution from Eskom's coal-fired power stations in the region. Instead of trying to address the problem, Eskom has applied to the Department of Environmental Affairs (DEA) for...
Alexander O'Riordan - A quiet gender revolution the like of which has been unseen in Southern Africa and perhaps anywhere in the world, is now firmly underway in Namibia. The ruling party, SWAPO has not only committed to filling half of its seats in parliament with women but also committed to what they call a 'Zebra system' whereby if a Minister is a woman then the Deputy Minister will be a man and vice versa. Even more ambitiously, the implication is that the roles will be switched in successive...