July 2014
Visit the archives.

In an extensive interview, Numsa's general secretary, Irvin Jim, talks to Fazila Farouk of SACSIS about Numsa's current strike, alliance politics as well as its United Front and Movement for Socialism. In response to a question about building greater solidarity between the middle class and the poor, Jim argues that Numsa's movement for socialism is not only for people who are "red". He says that the middle class has a right to live the kind of life that it...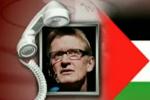 Dr. Mads Gilbert, a Norwegian doctor, joins Democracy Now! from Gaza where he has been treating hundreds of victims wounded in Israel's ongoing assault, including young children. Dr. Gilbert says hospitals are operating without electricity, water and proper medical supplies, but adds: "As a medical doctor, my appeal is don't send bandages, don't send syringes, don't send medical teams. The most important medical thing you can do now is to force Israel to stop...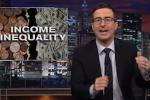 John Oliver is priceless in this episode of Last Week Tonight where he talks about America's income inequality, wealth concentration amongst the elites and the racial discrepancy in wealth distribution. US President Barack Obama famously identified income inequality as the defining challenge facing his country at the end of 2013, but quickly backtracked on the assertion, after Democrats appeared to be split on the issue. Needless to say, Obama's spineless response to the pressure from...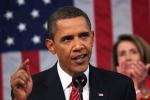 Society has changed dramatically, says New York Times journalist James Risen, as he comments on the freedoms that have been ceded to national security since 9/11. The great sin of Barack Obama has been to normalise the War on Terror - to take something that was an ad hock series of emergency panicked moves by Dick Cheney and George Bush and normalise them. Part of that is the approach to the press and the development of false narratives, such as the narrative of Iraqi weapons of mass...
Stephen Greenberg - Just before the 2014 national elections, the Department of Rural Development and Land Reform (DRDLR) announced a plan to redistribute 50% of commercial farm land to farm workers as part of ongoing efforts to redress historical imbalances in the country. The objectives of the plan are laudable: to deracialise the rural economy; to democratise the allocation and use of land by race, gender and class; and (less clearly) to support "production discipline" for food security and food...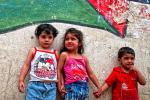 Mona El-Farra - GAZA – Written Between 3 am and 4 am early Wednesday morning, July 9, 2014. The Israeli warships continue shelling...It is dark. I do not know what is going on and I can hear successive bombing. I am thinking of all the people I know tonight, especially my colleagues at the hospitals who are working under severe pressure and lacking basic medical supplies. Stay strong. I heard they bombed the area around the European hospital east of Khan Younis in Southern Gaza...Then the...