July 2009
Visit the archives.
Honduran President Manuel Zelaya was ousted last month just hours before what would have been the first ever popular consultation in Honduran history in order to gauge the people's support for re-writing the country's constitution that was written in 1982 when the country was ruled by a US-backed military dictatorship. The current constitution is easily manipulated by the Honduran economic elite, who have the support of the United States (US) and Canada, says this report from The Real News...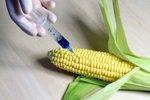 Michelle Pressend - Genetically modified (GMO) crops have more unknowns than knowns. Yet the South African government whole-heartily embraces this technology in the production of food crops, particularly maize, a staple food in South Africa. The South African pro-GMO lobby is very proud of the fact that South Africa is the eighth biggest GMO producer in the world among the 13 largest biotechnology-producing countries. They also make claims that this technology is accepted worldwide, however many African...
On 30 June 2009, "Spirit of Humanity," a ship carrying activists from eleven countries with humanitarian aid for Gaza was hijacked by Israeli forces and forcefully prohibited from completing its mission. On 15 July 2009, a convoy of 200 human rights activists managed to drive a truck caravan into Gaza after ten days of delays and harassment at the hands of Egyptian and US officials, reports Laura Flanders of GRITtv. Flanders speaks to Huwaida Arraf, a human rights...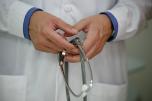 Fazila Farouk - Throughout my encounters with the healthcare system, it's been the doctors that have left a lasting impression on me. I've wanted to say something about them for a long time. Long before the well-publicised doctors' strike started. After all, a visit to the doctor is an intensely personal experience. The thing that I am most struck by is the number of doctors I have access to. I am not one of those ill-fated South Africans referred to by the World Health Organisation (WHO) in its...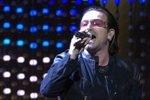 Eamonn McCann - Shuffling out from U2's Popmart tour — the one with the McDonalds-style Golden Arch — at Lansdowne Road 10 years ago, I chanced on Philip King, singer, songwriter, television producer and music adviser to the Irish Arts Council. "Whaddya think?" "Whatever it is," pronounced the elfin Kerry sage, "it's a fucking big one of them." Which has always been the way with the emperors of bombast. Now they, or at least their stage sets, are...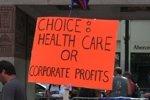 Saliem Fakir - Julius Malema may have been asked to put the cat amongst the pigeons to test the national waters on the question of the nationalisation of our mines and the general role of a more interventionist state in the national economy. Since then, there has been a lot of rhetoric going to and fro. Some arguing that nationalisation will lead to disinvestment and job losses. Fingers have been pointed at the state's incapacity to manage some of its own prized state enterprises, such as the SABC,...