July 2009
Visit the archives.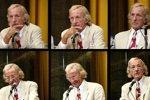 Democracy Now - Award-winning investigative journalist and documentary filmmaker, John Pilger, joins Amy Goodman of Democracy Now for a wide-ranging conversation on Honduras, Iran, Gaza, the media, health care, and Obama's wars in Afghanistan and Pakistan. *** AMY GOODMAN: From the events in Honduras, we step back to reflect how the media's been covering the coup in that country. Last week, award-winning investigative journalist and documentary filmmaker John Pilger was visiting the United...
Glenn Ashton - Book: The Spirit Level By Richard Wilkinson and Kate Pickett Published by Allen Lane/Penguin ISBN: 978-1-846-14039-6 You know how you feel when you see a new product that seems so intuitive, so obvious, you wished you had invented it? Some time ago I found myself wondering why nobody has yet managed to put together, in a convincing way, the thesis that unequal societies are far more prone to social ills than those with greater financial equality. Even before I...
Friday, 3 July 2009, was International Day of Support for Victims of Torture. In light of the occasion, the Real News Network asked, "Just how is the Obama administration holding accountable, people who tortured?" Paul Jay interviews Michael Ratner, President of America's Centre for Constitutional Rights, to answer the question. Ratner says that the Obama administration's scorecard on holding people accountable for torture is very bad. The administration has performed poorly on...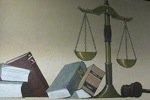 Saliem Fakir - On June 3, 2009 Constitutional Court Judge, Albie Sachs, ruled in favour of a public interest NGO, Biowatch, in a case that tested how costs are awarded. The ramifications of the ruling will be far reaching for civic organizations and the defence of public interest causes. The details of the judgement have been glanced at superficially and fleetingly in the mainstream media. They deserve a deeper appraisal. If anything, the intent of the judgement is to cover ground wider than the nature of...
Manuel Garcia, Jr. - The loss of Air France Flight 447, an Airbus A330-200 has raised many doubts among the flying public and even some aviation professionals about the safety of the newest generation of passenger airplanes. These new airliners have composite materials replacing metal for many structural elements and control surfaces, and they are reliant on computer-controlled flight and navigation systems. The impetus for developing this new generation of airliners is the need to improve fuel economy so as to...
According to California Newsreel, this hard-hitting documentary, The Big Sellout, challenges current economic orthodoxy in contending that the dogmatic claims of the international business establishment for neo-liberal development policies are not supported by modern economic science. More importantly, it dramatically demonstrates how the implementation of these policies is having disastrous consequences for millions of ordinary people around the globe. Traveling throughout both the...