February 2015
Visit the archives.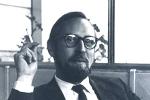 Professor Steven Friedman talks about his new book, "Race, Class and Power: Harold Wolpe and the Radical Critique of Apartheid". In the book, Friedman interrogates Wolpe's ideas to engage with issues affecting modern-day South Africa. Drawing on Wolpe's work, he argues that the role of private power in South Africa today is important to understand. "Anybody who believes that the future of this country is dependent on one political party isn't paying...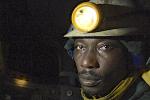 Saliem Fakir - Last week the Mining Indaba came and went just like it does every year. Some 7,000 people attended. On its margins, outside of the Cape Town International Convention Centre (CTICC), a different kind of mining indaba, a people's indaba, took place in close by Woodstock. This was the 5th Alternative Mining Indaba (AMI), which serves as a counterpoint to the industry event. AMI voices always struggle to find their way into the CTICC, but the chorus from the margins is growing stronger with...

What if your job didn't control your life? Brazilian CEO Ricardo Semler runs his company with surprisingly few conventional workplace rules. He practices a radical form of corporate democracy, rethinking everything from board meetings to how workers report their vacation days (they don't have to). It's a vision that rewards the wisdom of workers, promotes work-life balance, and leads to some deep understanding on what work and life is really all about. For those that...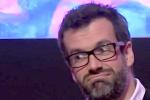 English comedian, actor and satirist, Marcus Brigstocke, joined a group of fellow comedians for a comedy night on the topic of "climate change". In a side-splitting delivery, he highlights the somewhat awkward relationship between democracy and climate change. Given the general inertia on the crisis of climate change, organisers of the event, The Royal Society of the Arts (RSA) in the UK, got creative and hosted the comedy night to "inject fresh life and verve into what...

Anna Majavu - Amongst the audience in Parliament's public gallery for President Jacob Zuma's State of the Nation Address (SONA) was a Palestinian freedom icon who carried with her the hopes of all Palestinians that the ANC government would begin making moves towards cutting ties with Israel. Leila Khaled, a decades-long leader in exile of the Popular Front for the Liberation of Palestine, was in South Africa, as a guest of the Boycott, Divestment and Sanctions (BDS) South Africa movement....

Ever since the January attack on French satirical magazine, Charlie Hebdo, the hacker group Anonymous has embarked on efforts to challenge the tech savvy radical Islamic group, ISIS, which does much of its recruiting via the Internet. It is argued that freedom of speech is sacrosanct for the hacker community, hence, Anonymous' motivation to get involved in the struggle against ISIS after the Paris attack. Earlier this week Anonymous released a statement which said that they had exposed or...