February 2015
Visit the archives.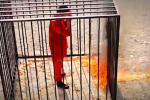 Chauncey DeVega - ISIS burned Muadh al Kasasbeh, a captured Jordian fighter pilot, to death. They doused him with an accelerant. His captors set him on fire. Muadh al Kasasbeh desperately tried to put out the flames. ISIS recorded Muadh al Kasasbeh's immolation, produced a video designed to intimidate their enemies, and then circulated it online. ISIS's burning alive of Muadh al Kasasbeh has been denounced as an act of savagery, barbarism, and wanton cruelty--one from the "dark ages" and not of...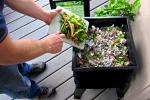 Melissa Kravitz - If you had to pay for every food scrap in your garbage bag, would you really scrape those last bits of spaghetti into the trash? In Seattle U.S. a new law makes eaters question how they deal with food waste. As of January 2015, home owners and apartment tenants who throw away food will be fined. The policy works like this: after receiving two warnings for having food waste in their trash, a $1 fine will be imposed on homes and $50 on businesses with dumpsters. But how do collectors...

Since 2000, more than 27,000 migrants and refugees have died attempting the perilous journey to Europe. It is illegal to send back migrants once they cross European borders. As a consequence, a routine European Union border patrolling practice is sending migrants back before they reach European shores -- a practice known as "push back". Meanwhile thousands of migrants and refugees, including, Syrians seeking refuge from the terror sown by ISIS, are losing their lives trying to...
Gerard Boyce - I am not Charlie, though I've been mistaken for him often enough. I am not offended by this. Not in the least. I have that sort of face you see, a face that is an easily recognisable mosaic of indistinct features. I'm told that I bear a strong resemblance to the frustrated young township dweller who is fearful that unemployment and poverty will condemn him to the life of limited prospects for advancement that was his forefathers' lot during the dark days of...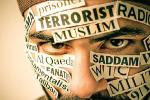 Jane Duncan - Terrorism. In the wake of the recent attacks in Sydney, Paris and Baga, it's a word that's been on many people's lips. After the Charlie Hebdo attack in Paris, some have argued vehemently against trying to explain the context in which terrorism arises as an attempt to be 'soft' on terrorism. Yet at the same time, it cannot be denied that the word terrorism is politically loaded. To name an attack as terrorist, rather than purely criminal, is to call on the...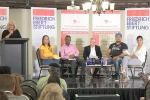 ** We apologise for the variable sound quality of this video and podcast. As South Africa enters its third decade as a democracy, the idea of a rainbow nation, so carefully nurtured over the past 20 years, is becoming increasingly difficult to sustain with the stark realisation that the country remains largely untransformed. The lack of economic progress and social mobility for the vast majority of black South Africans means that apartheid-era social divisions have proven difficult to...