January 2013
Visit the archives.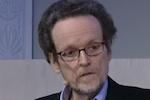 The average per capita income of the world is US$10,000. So why are so many people so life threateningly poor? The superficial answer is that there isn't enough income distribution in the world. The top 25% of the human population gets over 90% of the share of global household income, while the bottom 25% gets just 0,78%. Why is income so unequally distributed and what can be done to address the problem? For answers and deeper insights, as well as a glimpse into the scope of global poverty...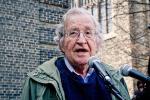 Michael Kasenbacher - In this often personal interview, renowned linguist and political commentator Noam Chomsky outlines a libertarian perspective on work and education, arguing that freedom is the root of creativity and fulfilment. MICHAEL KASENBACHER: The question I would like to ask is what is really wanted work? Maybe we could start with your personal life and your double career in linguistics and political activism? Do you like that kind of work? NOAM CHOMSKY: If I had the time I would spend far...
Kwei Quartey - Ghana held its general elections on December 7 and 8, 2012, reelecting incumbent President John Dramani Mahama. However, Nana Akufo-Addo, flag-bearer of the opposition New Patriotic Party, is challenging Mahama's narrow win and intends to contest the result in court, a legal process that is sure to be prolonged. The verdict could potentially challenge Ghana's generally stable and peaceful political environment. What will not change are the country's close economic ties to...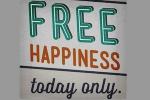 Jeremy Adam Smith - Last year's most surprising, provocative, and inspiring findings on the science of living a meaningful life. The science we cover here on Greater Good—aka, "the science of a meaningful life" — has exploded over the past 10 years, with many more studies published each year on gratitude, mindfulness, and our other core themes than we saw a decade ago. 2012 was no exception. In fact, in the year just past, new findings added nuance, depth, and even some...

There are 10 million Xhosa people in South Africa amongst whom many tribal customs remain strong. Every year thousands of teenage boys from the Xhosa tribe undergo a ritual circumcision, which according to ancient custom, will make them men. But there are growing concerns about circumcision ceremonies. In the past 10 years, more than 500 boys have lost their lives, while hundreds more have been mutilated. Despite its dangers, the practice shows no sign of abating due to peer and family...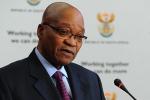 Mandisi Majavu - For a man who spent ten years on Robben Island fighting against a white supremacist apartheid regime, President Jacob Zuma comes across as seriously ill equipped when talking about issues related to race and culture. Generally speaking, his views on race and culture are primitive. Recently he's been quoted in the media as having said, "Spending money on buying a dog, taking it to the vet and for walks belonged to white culture and was not the African way." Granted he...