January 2013
Visit the archives.
Lynn Parramore - Like the accused witches of Europe, women in India have become scapegoats. A cow, the symbol of all living things in India, may wander the streets unmolested. A woman, on the other hand, may not. Just weeks after the horrific gang rape in New Delhi that left a student dead and a nation protesting widespread violence against women, we learn of two more brutal attacks against women who were doing nothing more than traveling from one place to another. Over the weekend, a village...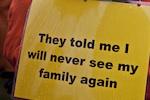 On January 11, a diverse gathering of people standing in near freezing temperatures in London, ensured that the grim 11th anniversary of Guantanamo Bay prison did not go unmarked. Of the nearly 800 men and children held in the prison over the years, 166 still remain today. More than half were cleared for release years ago. However, despite years of detention without trial, interrogations and torture, they remain trapped in a legal black hole. Aisha Maniar of the London Guantanamo Campaign...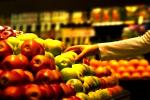 Glenn Ashton - We produce sufficient food to provide a healthy balanced diet for everyone on earth. Yet we squander vast amounts of this fare through a wasteful supply chain that fails to efficiently shift our food from farm to plate. It is time to fix this dysfunctional global supply system. Interestingly - and contrary to common belief - end consumers are often the least wasteful link in the food chain. Yet in some countries like the United Kingdom nearly half of consumer-ready food is thrown away...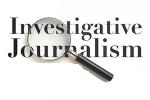 Jane Duncan - In the past few years, the media, especially the press, have attracted high praise for taking investigative journalism so seriously. Recognising the fact that this form of journalism provides them with the distinctive content needed to hold onto audiences given the explosion of media options, the major press groups have re-established investigative journalism capacity. The Mail and Guardian and Noseweek have shown that people are willing to pay a great deal for relevant public interest...
Dale T. McKinley - If you blinked you probably missed it. Seemingly unbeknownst to the vast majority of South Africa's over 120 000 non-profit organisations (NPOs), the Department of Social Development (DSD) undertook a series of 'partnership' meetings and summits across the country in June and July last year with selected NPOs. In the words of DSD Minister Bathabile Dlamini, these were designed to discuss "the work and challenges of government and civil society organisations...
Glenn Ashton - President Zuma has called for a national cleansing ceremony in order to restore moral values. But what is the real meaning of this 'morality'? Does he intend to stamp out corruption and promote non-sexism? Is he going to defend the values enshrined in our constitution? Or is he urging young people to respect their elders and exhorting women to get married before they have children? In a nation comprised of many cultures, each subject to the pressures which accompany rapid...